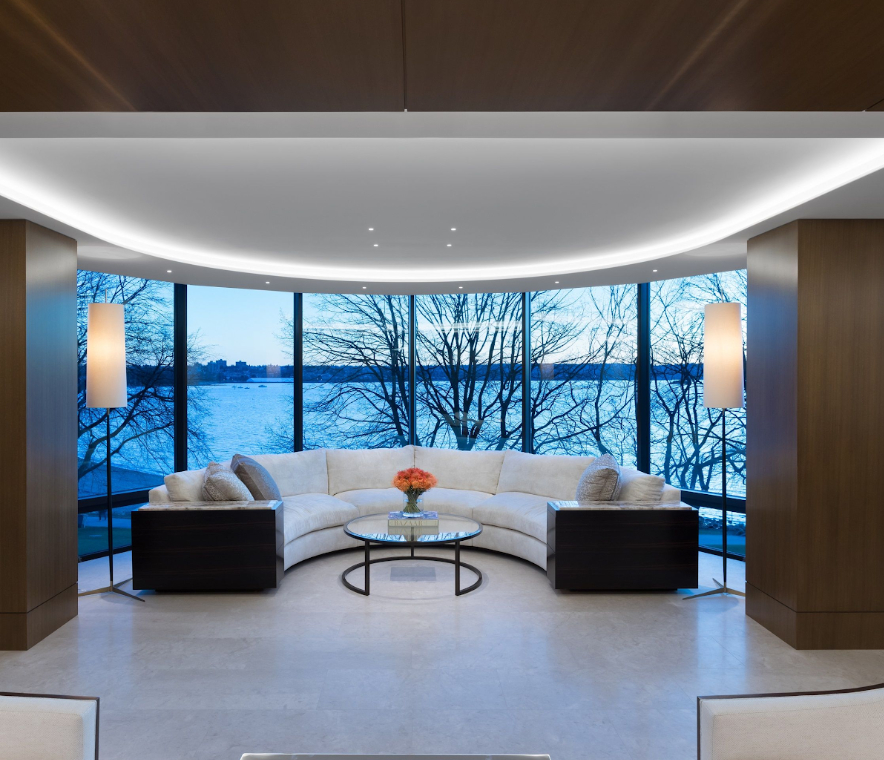 Western Designers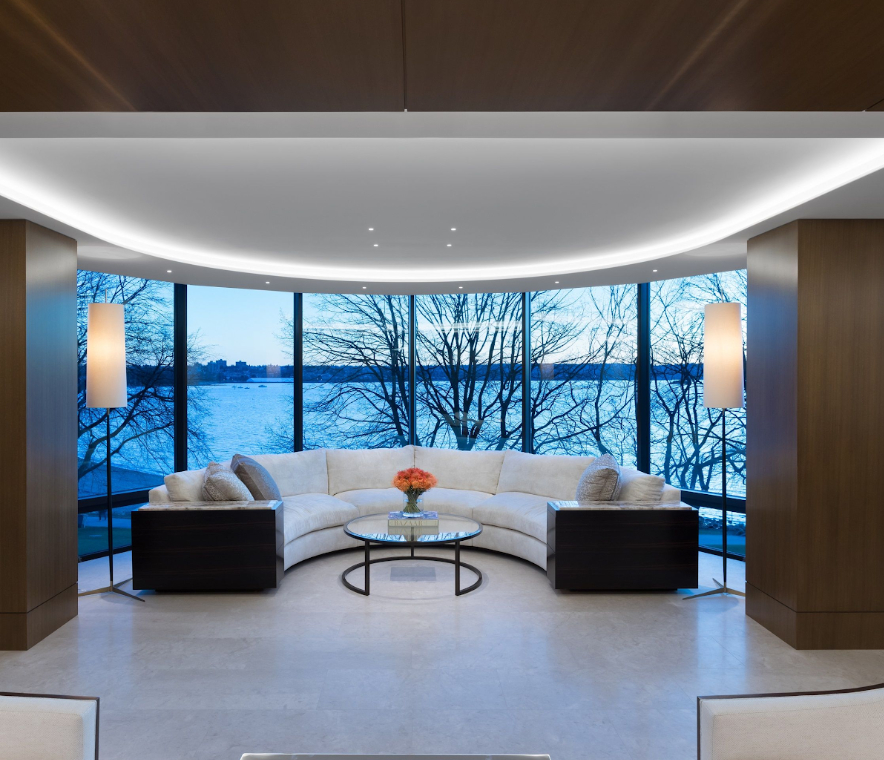 Western Designers
We provide a full range of custom manufacturing services and are privileged to work with an extremely talented group of leading interior designers both in Canada and abroad. Our gifted clientele complete projects that can encompass large luxury homes and compact city residences to the most luxurious hospitality projects. Our bespoke upholstered furniture holds court in lobby's and public spaces as well as executive and presidential suites.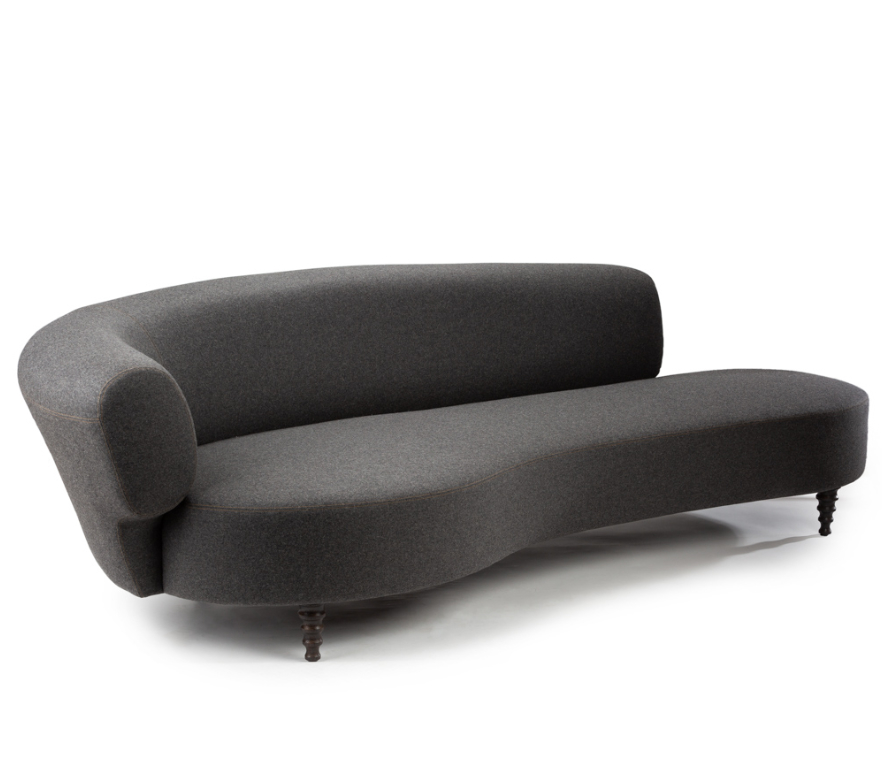 SOLO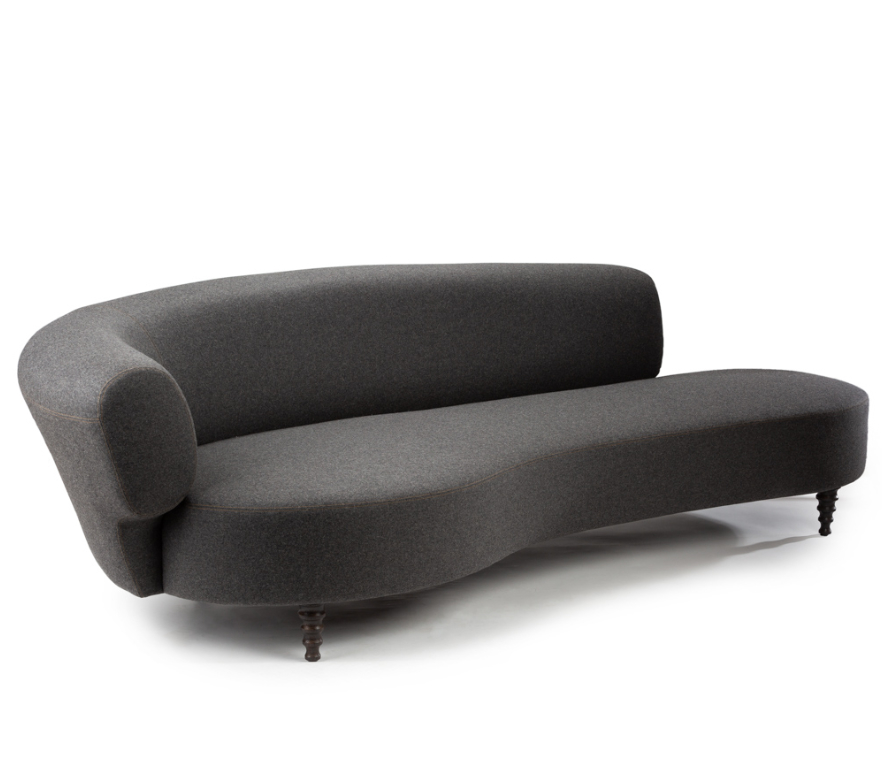 SOLO
Imagined and realized by Allan Switzer, the SOLO collection brings the knowledge and history of the Switzer family design legacy into conversation with Modernity, showcasing a unique style that celebrates modern elegance and the exquisitely luxurious character of traditional craftsmanship.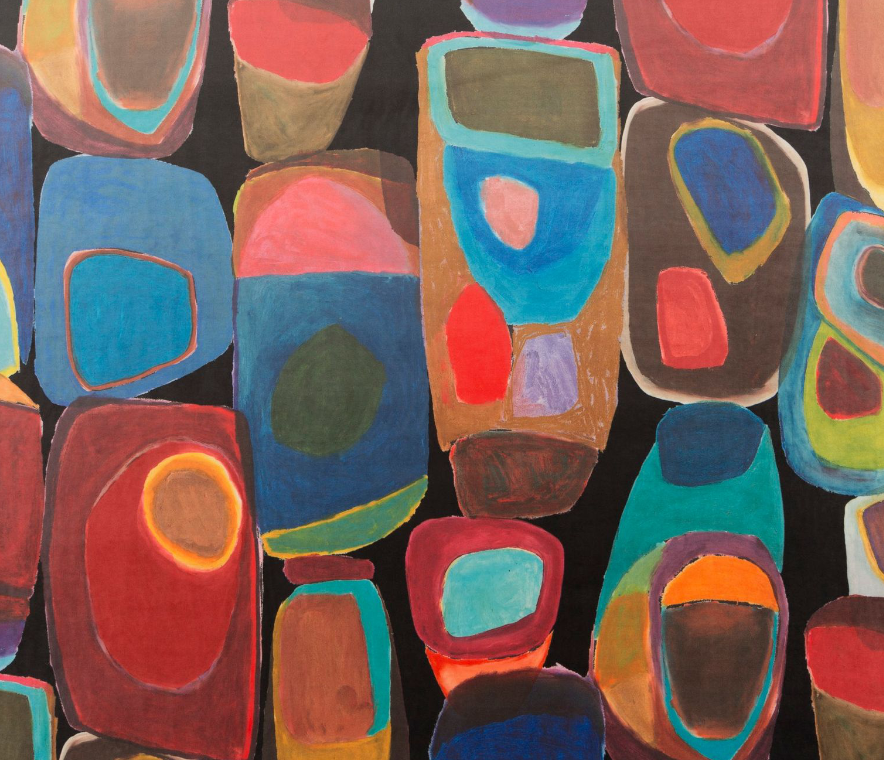 JAB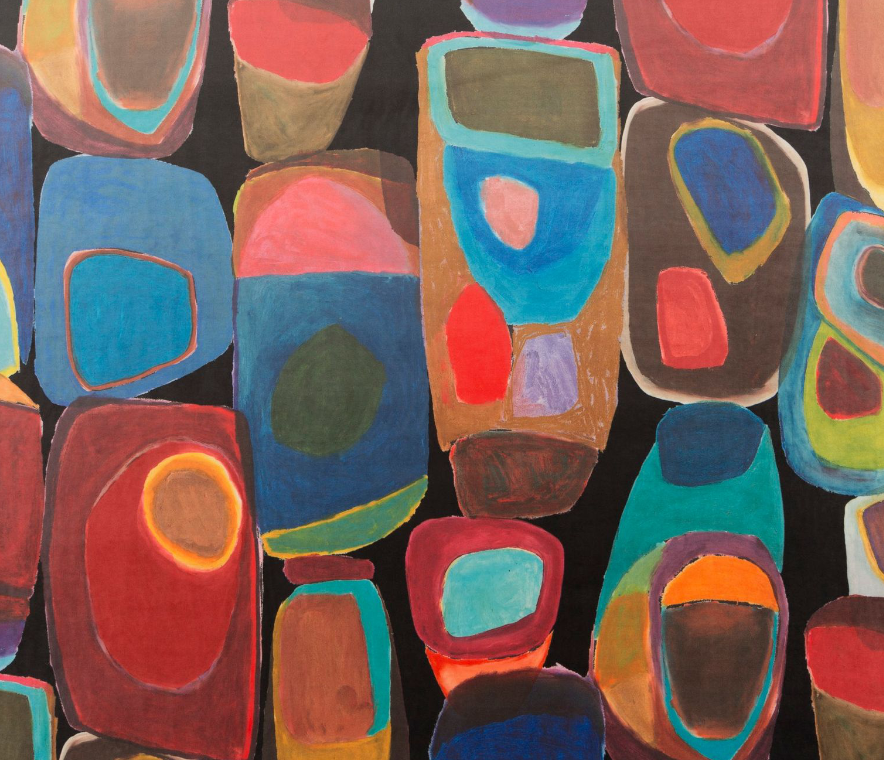 JAB
German company Jab Anstoetz is like the Mercedes-Benz of fabrics and drapery hardware. Exquisitely made, detail oriented and timeless.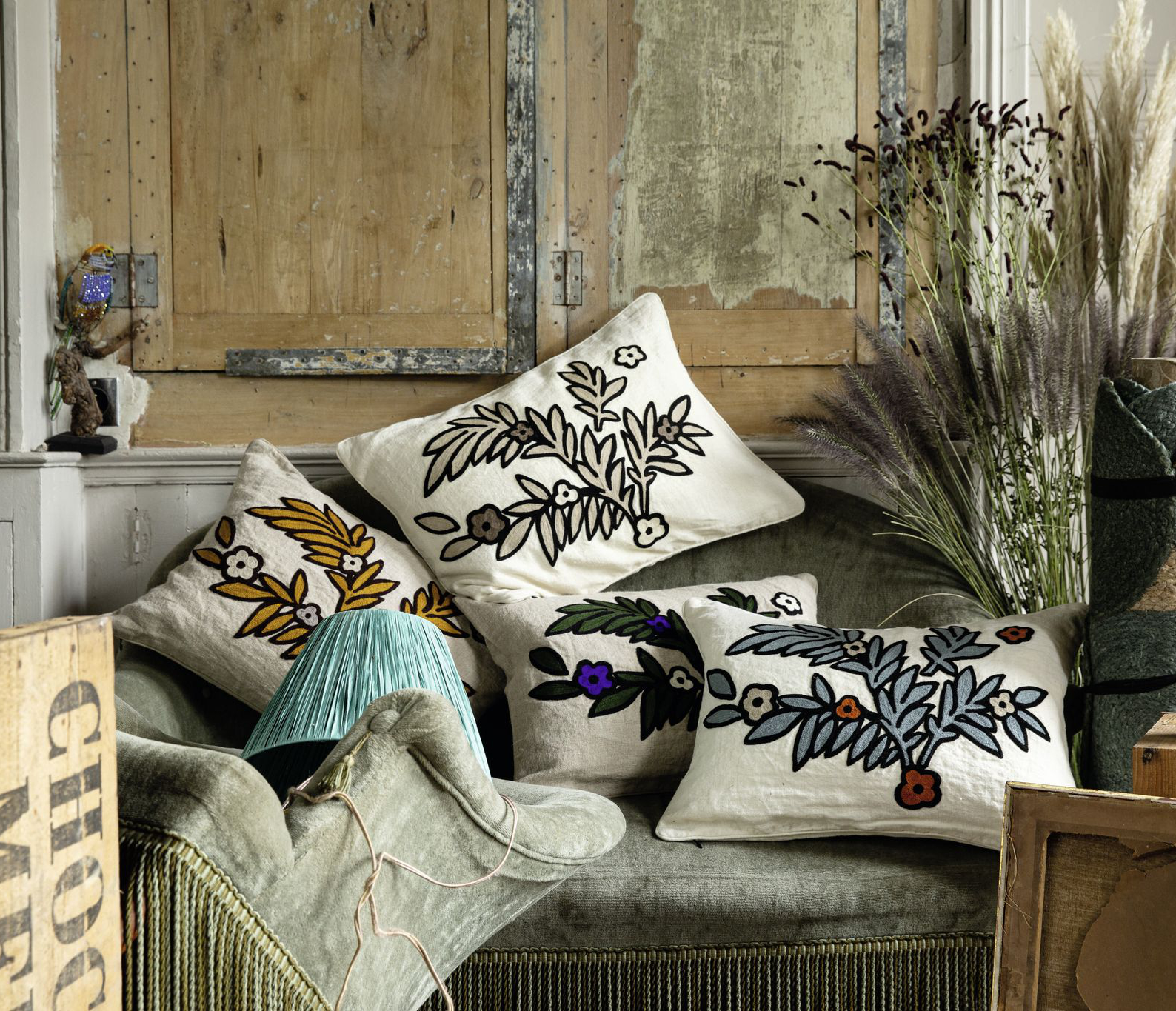 ELITIS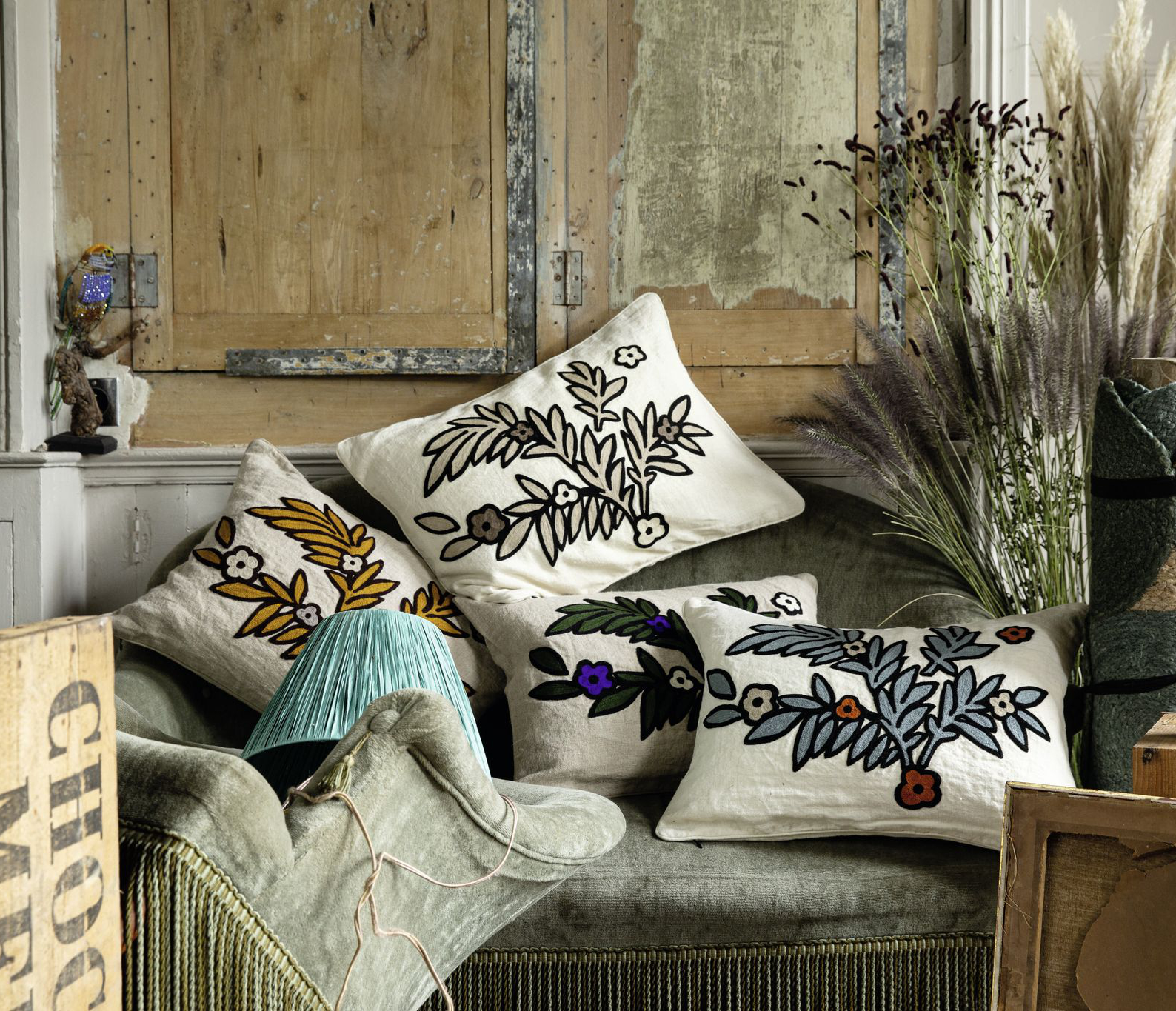 ELITIS
Elitis is known for their "dare to be bold" motto. Contemporary, bold, colourful and unique are some of the ways to describe their fabrics, wallpapers and accessories.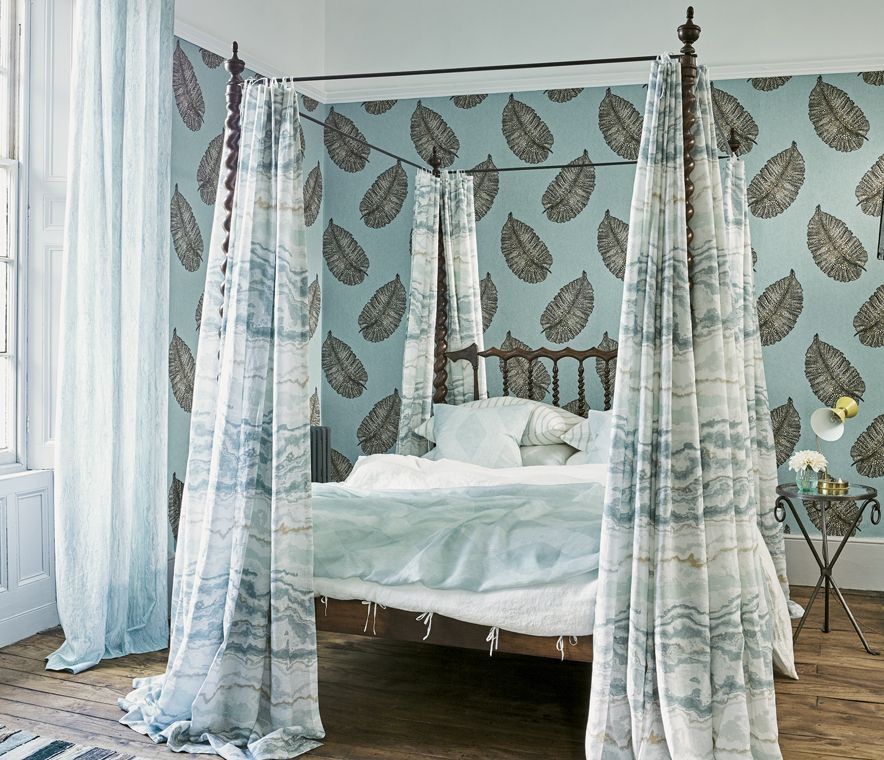 OSBORNE & LITTLE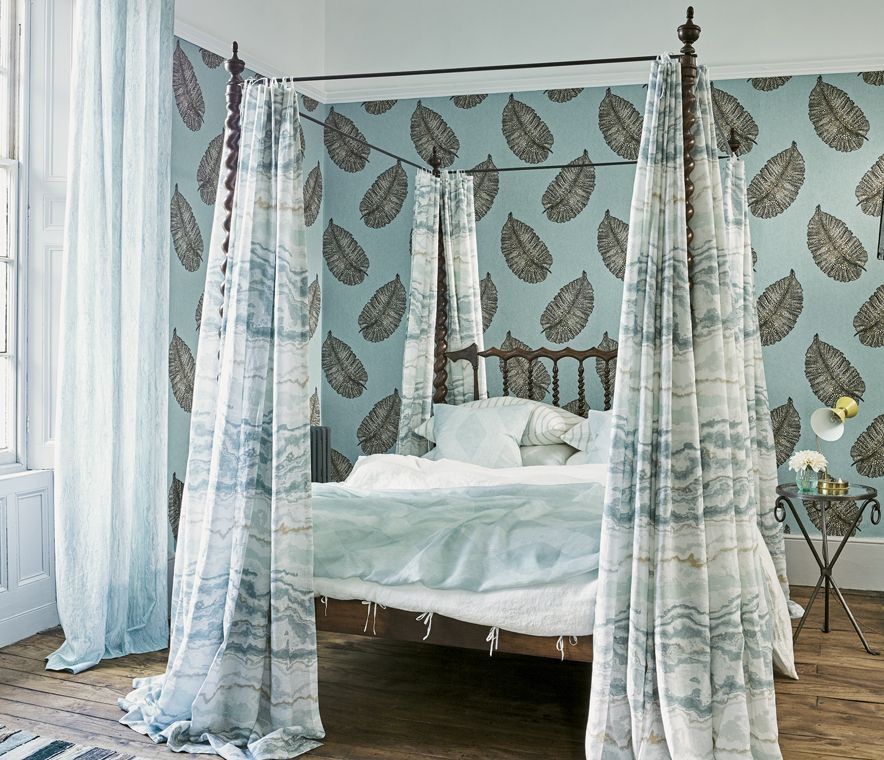 OSBORNE & LITTLE
Osborne & Little's imaginative approach, explores diverse sources of inspiration to produce designs that embrace both classic and contemporary styles, such as modern geometrics, classic florals and damasks, and stripes along with co-ordinating plain and semi-plain fabrics.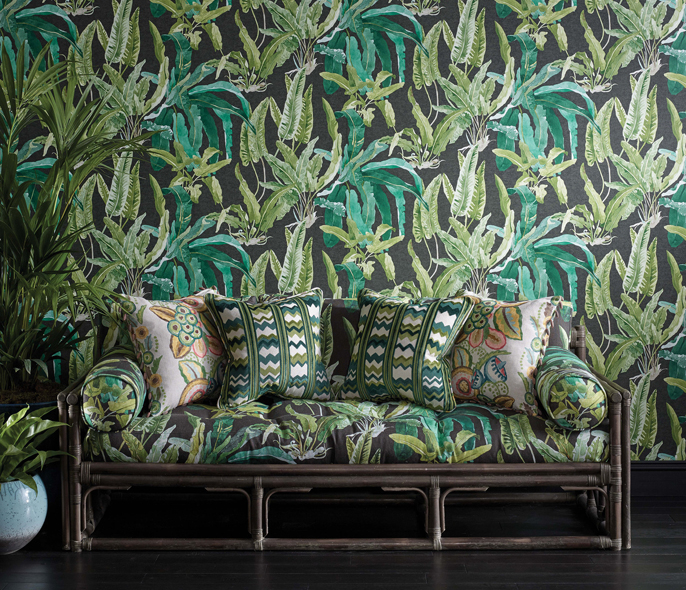 Nina Campbell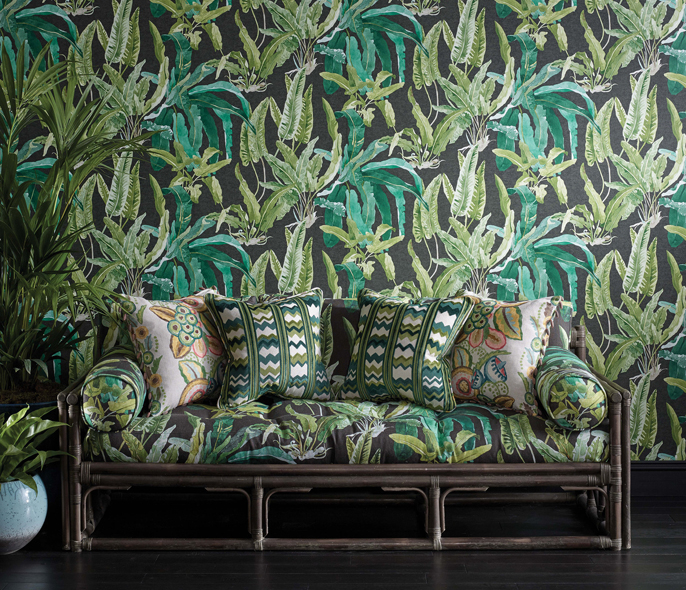 Nina Campbell
Nina Campbell Features a classic English taste of design with a modern twist. Hand drawn florals, damasks, weaves and unique bold colours make up this collection.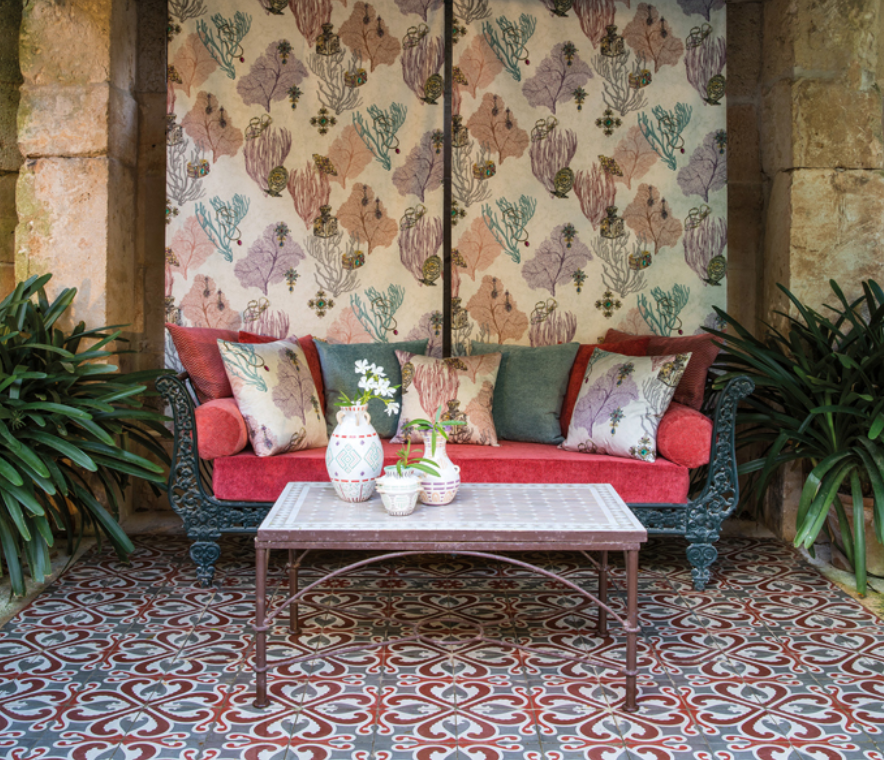 Matthew Williamson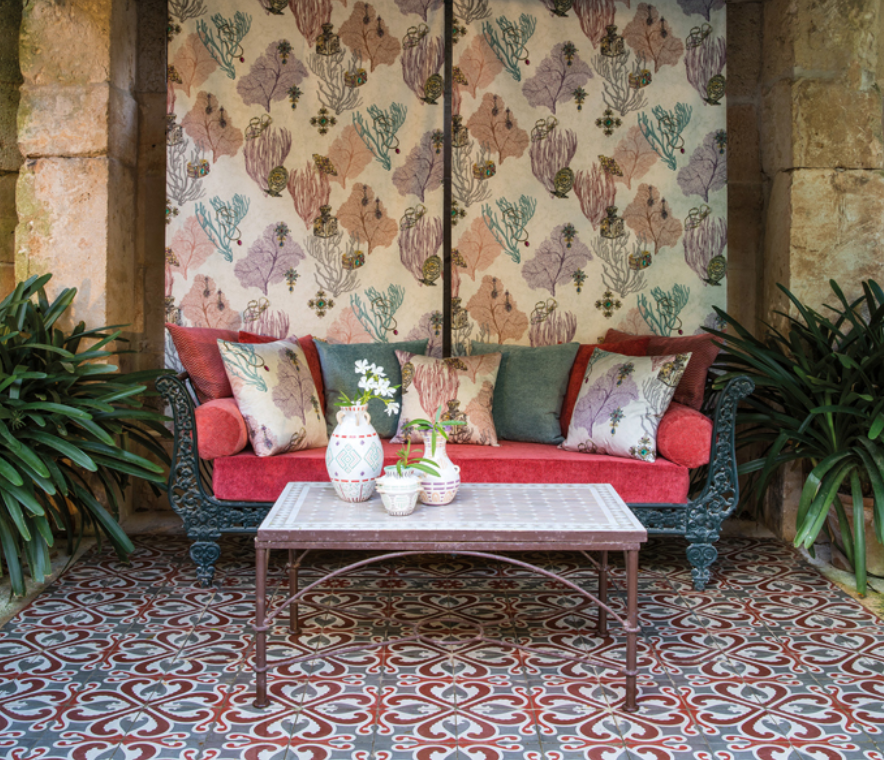 Matthew Williamson
Matthew Williamson is a master of print, kaleidoscopic colour, attention to detail and embellishment. His collections reflect a refined yet spirited sense of glamour inspired by global and artistic influences.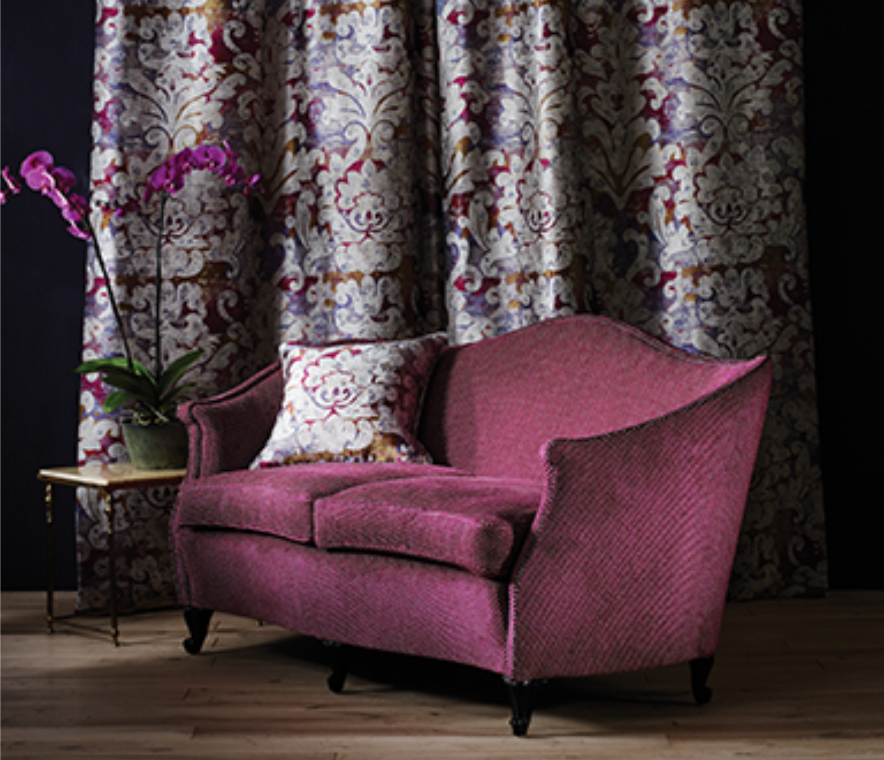 Lorca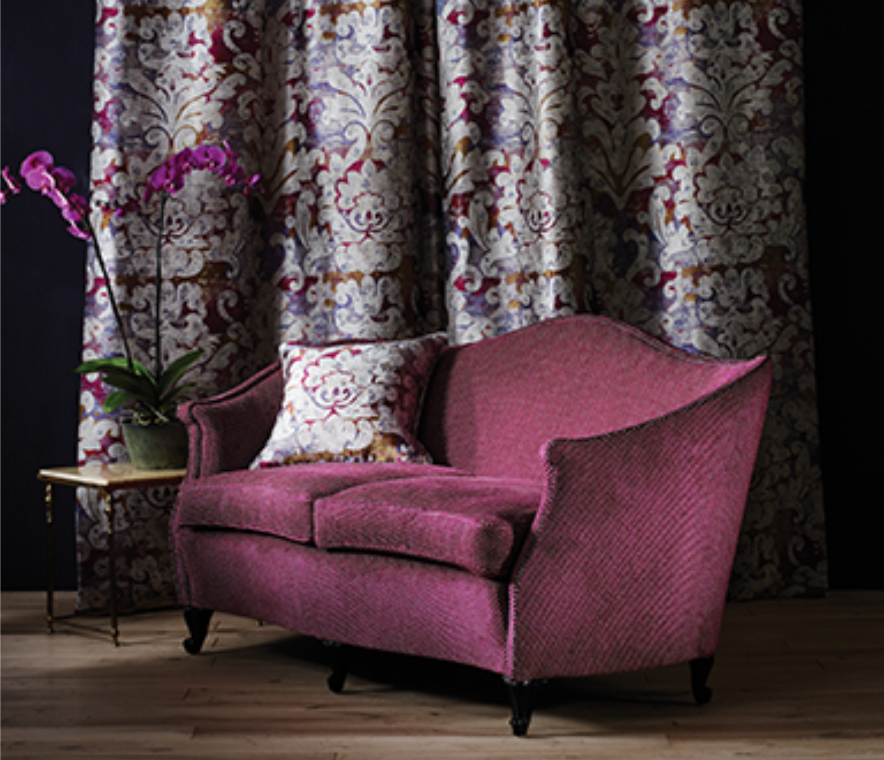 Lorca
The range includes a wide variety of fabrics; grand-scale prints and jacquards, embroidered silks, opulent velvets and a wide variety of glamorous upholstery weaves.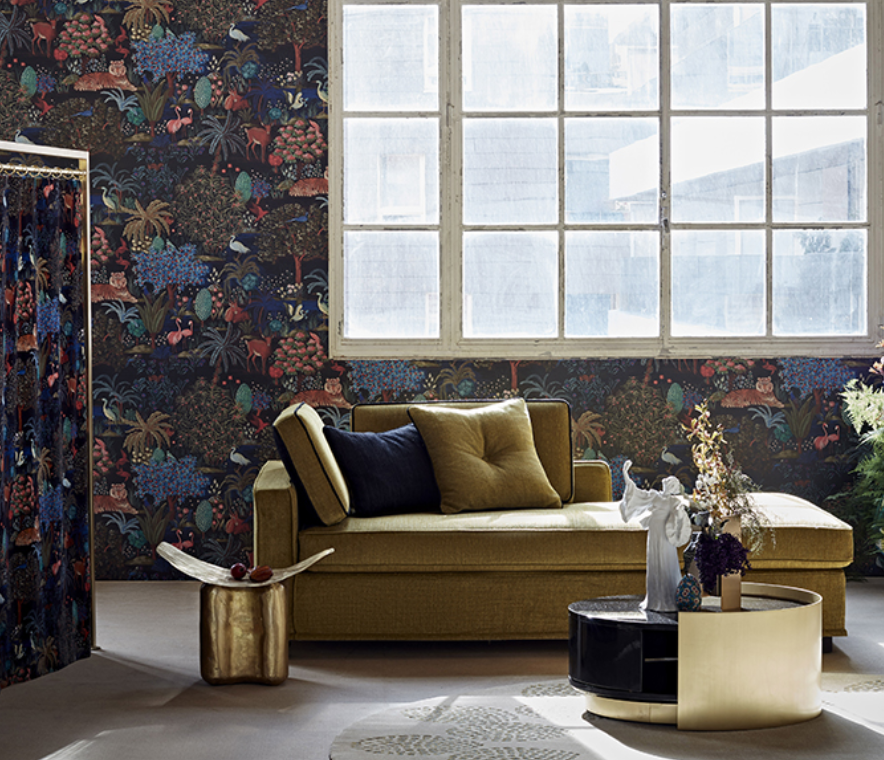 PIERRE FREY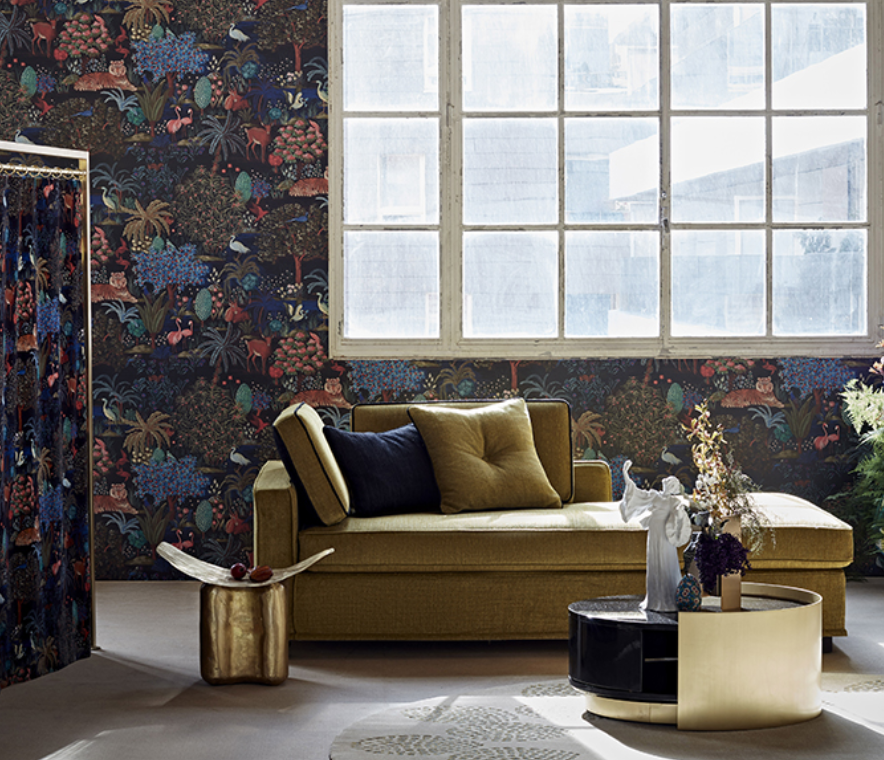 PIERRE FREY
Maison Pierre Frey creates and produces fabrics styles that range from classic to contemporary by adding a French style and collaborating with different designers for every new collection. Pierre Frey owns Braquenié, Boussac, Fadini Borghi and Le Manach.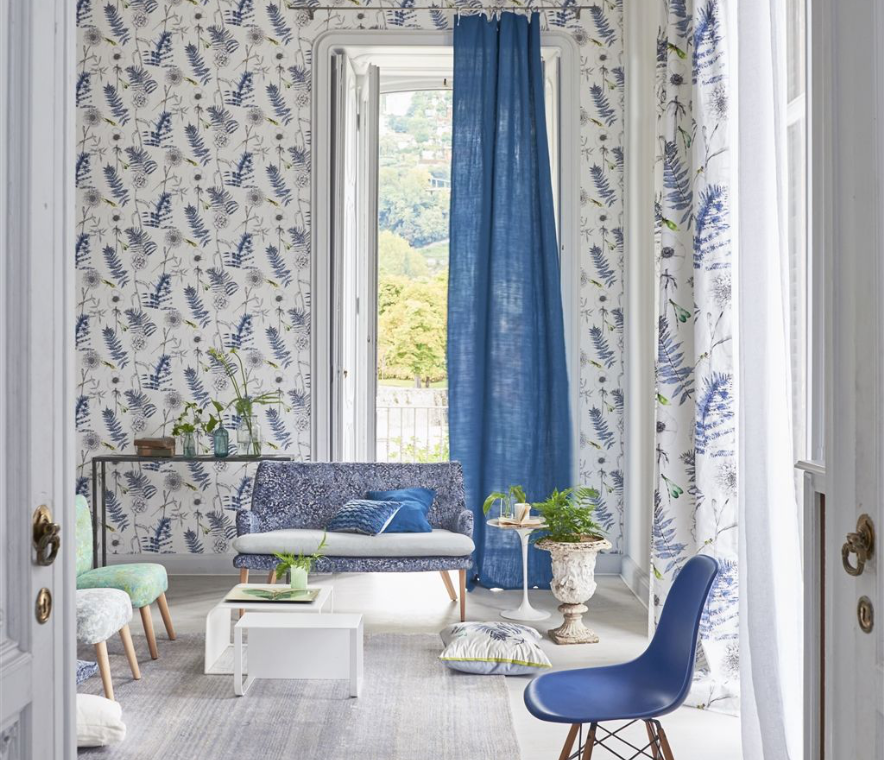 DESIGNERS GUILD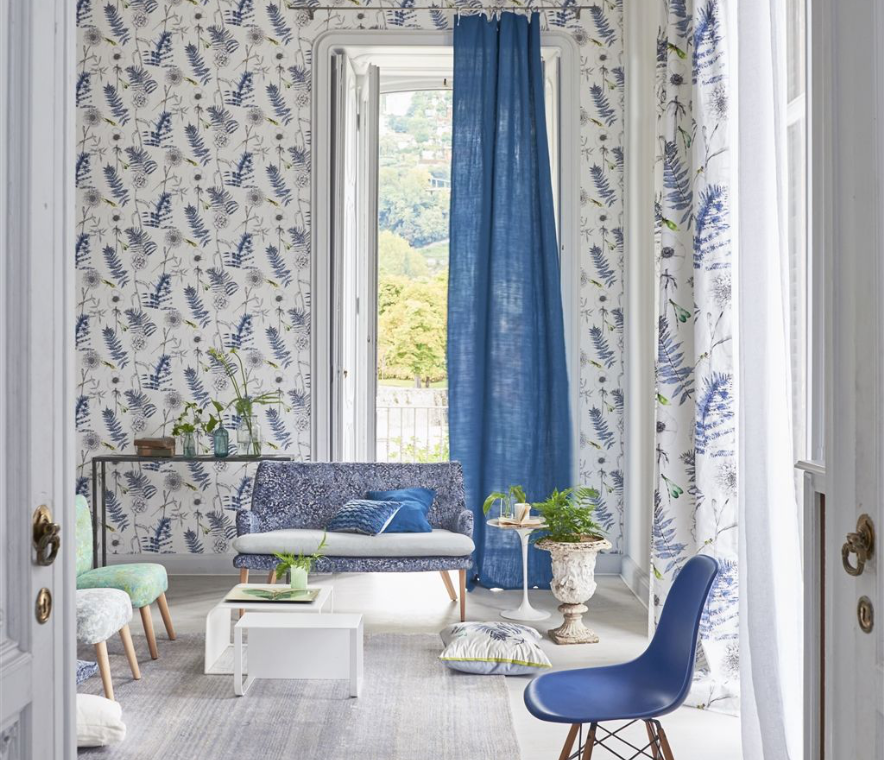 DESIGNERS GUILD
Designers Guild brings a diverse colour palette and unique sense of English style to its grand variety of fabrics and wallpapers. Featuring everything from basics to luxury fabrics and wallpapers.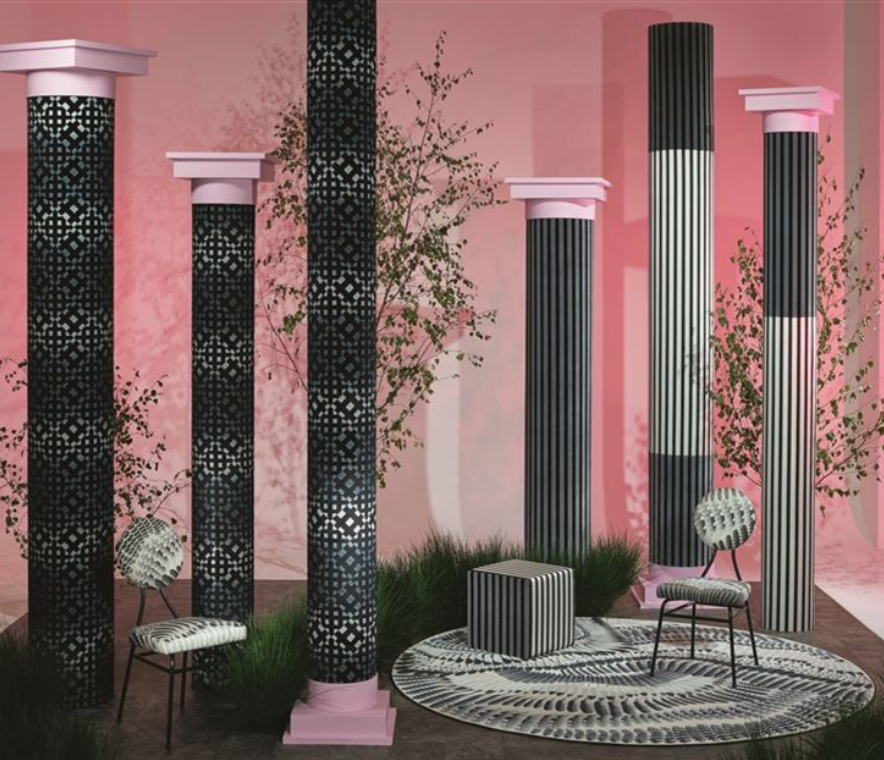 Christian Lacroix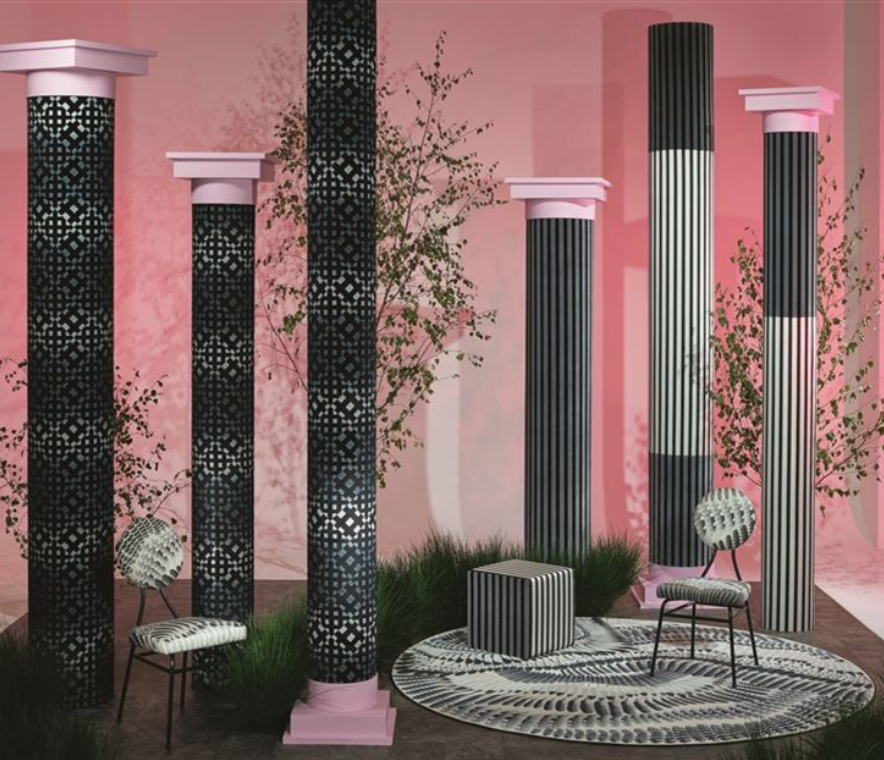 Christian Lacroix
French designer of extravagant high fashion couture fabrics and wallpapers. Beautifully eccentric.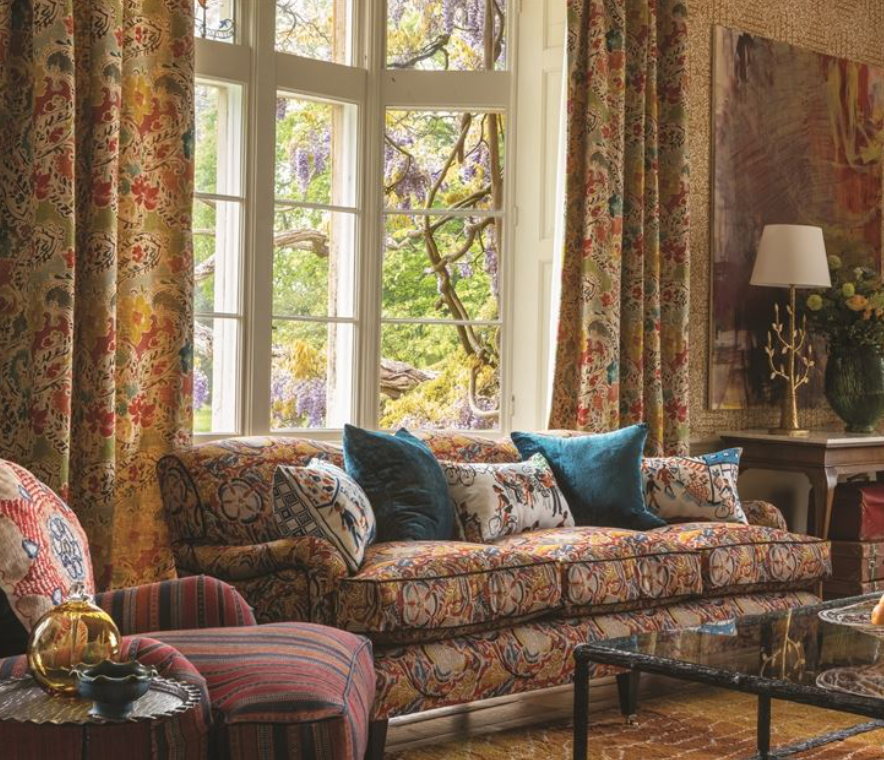 William Yeoward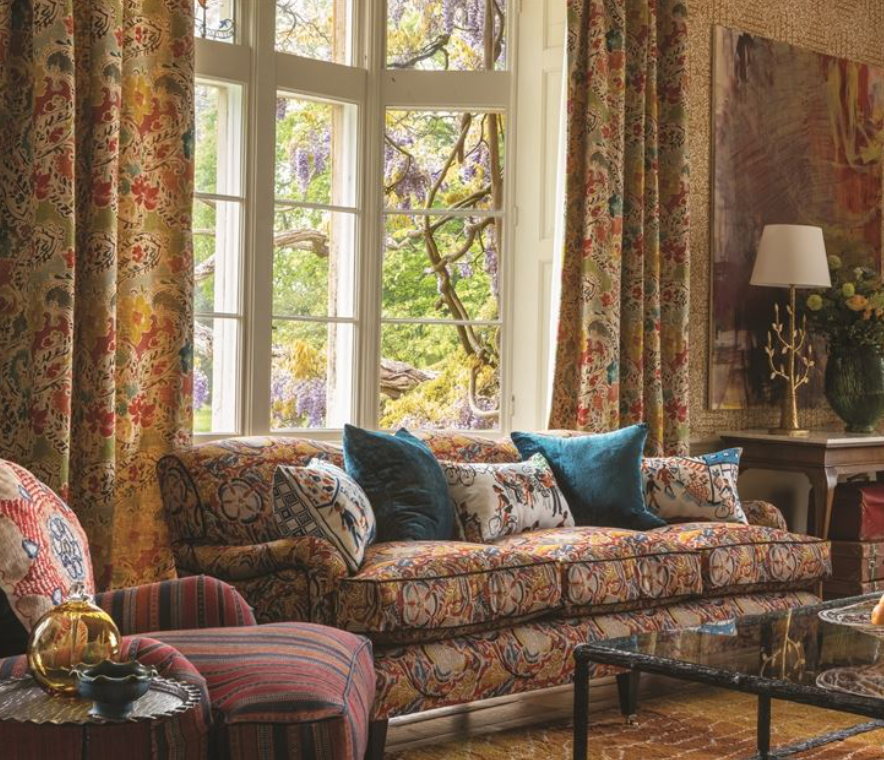 William Yeoward
The exclusive collection of WIlliam Yeoward fabrics includes breath-taking digitally printed floral bouquets on linen blends in rich cobalt.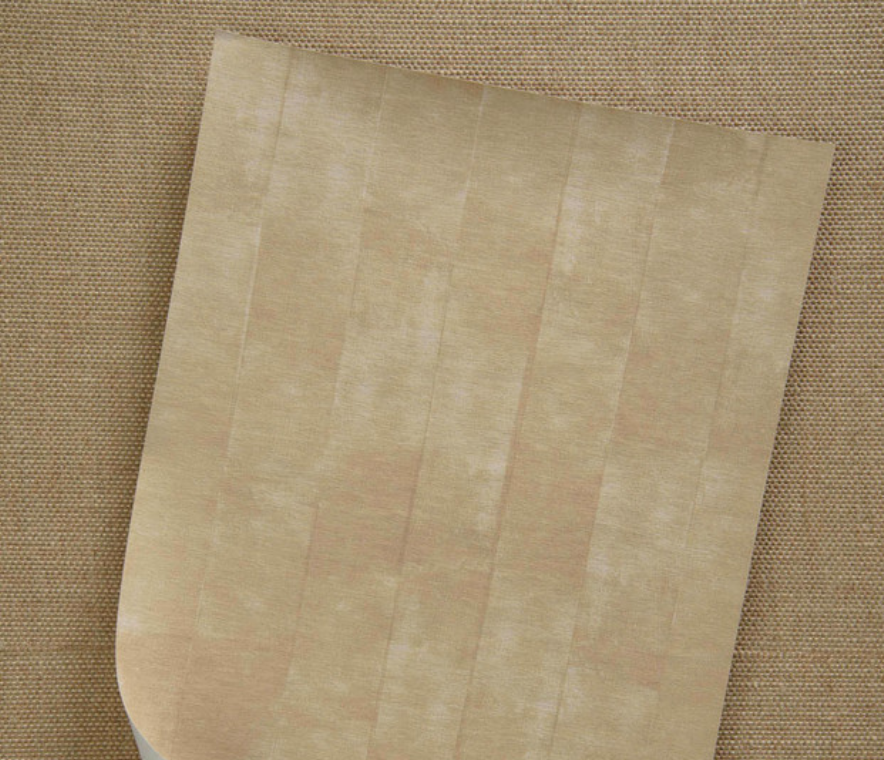 Kerry Joyce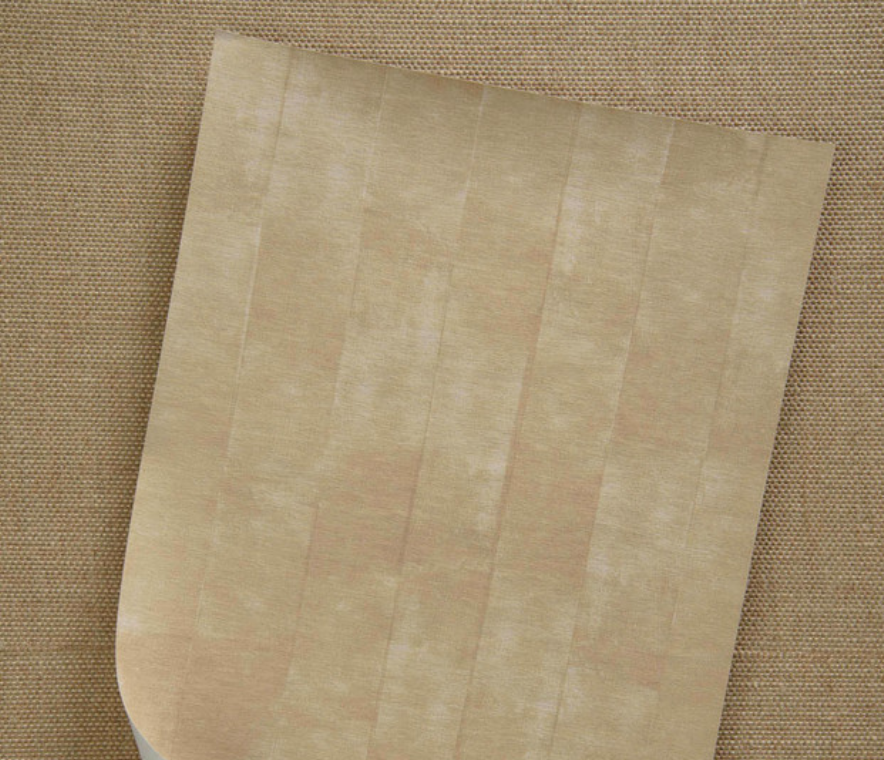 Kerry Joyce
His fabrics and wallpapers mirror the firm's refined aesthetic, combining his powerful visual perspective, with reduced historical reference and nuanced color palette.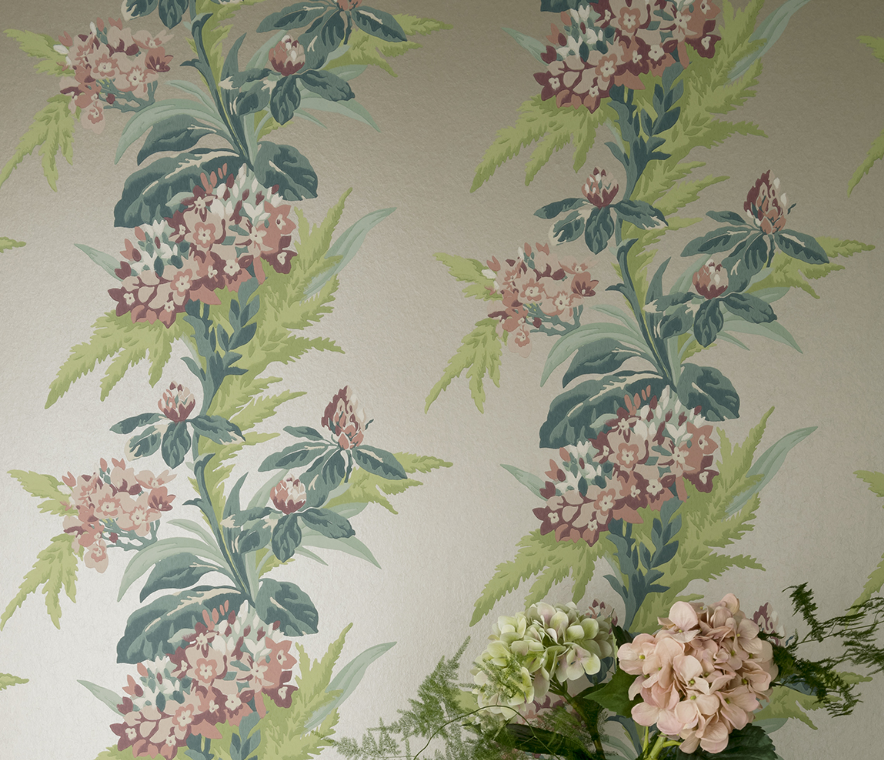 MAXWELL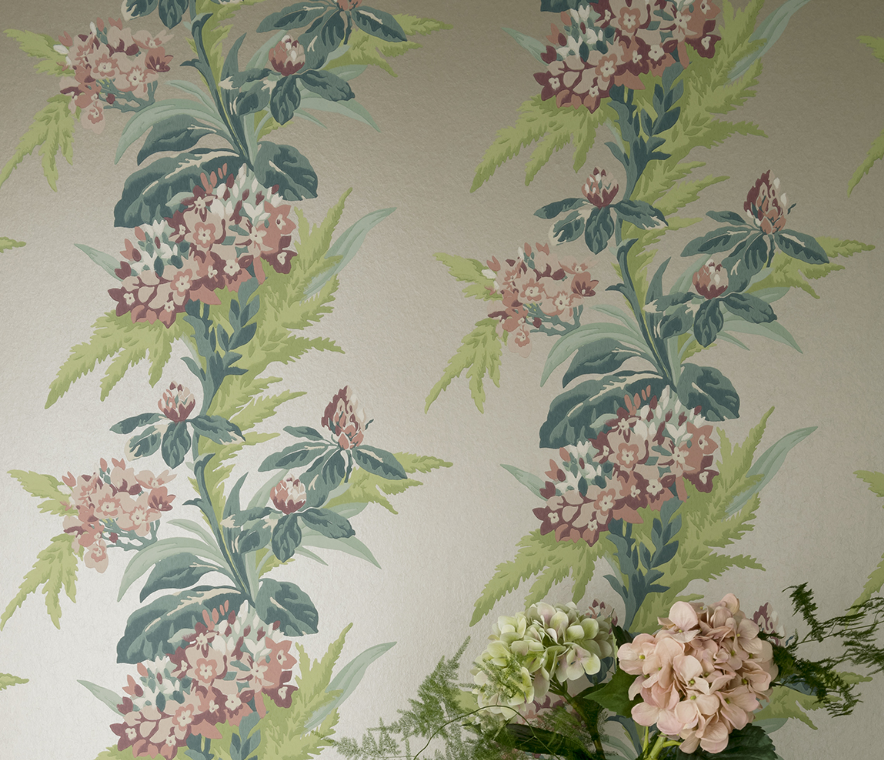 MAXWELL
Maxwell Fabrics is a Vancouver-based company of exceptional decorative upholstery, drapery, bedding fabric, and trimming.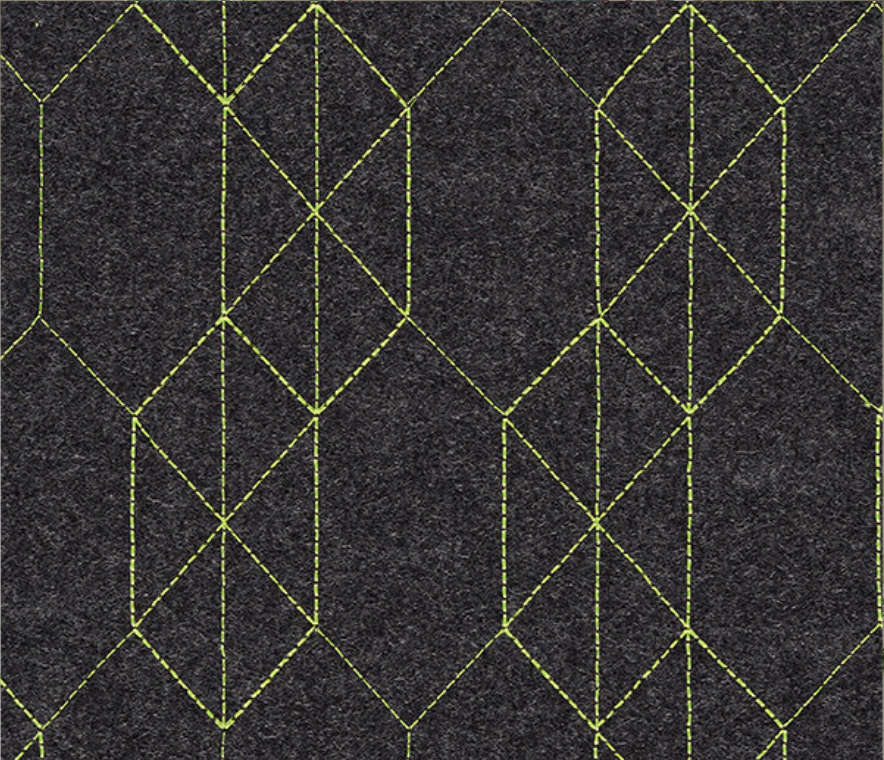 BRENTANO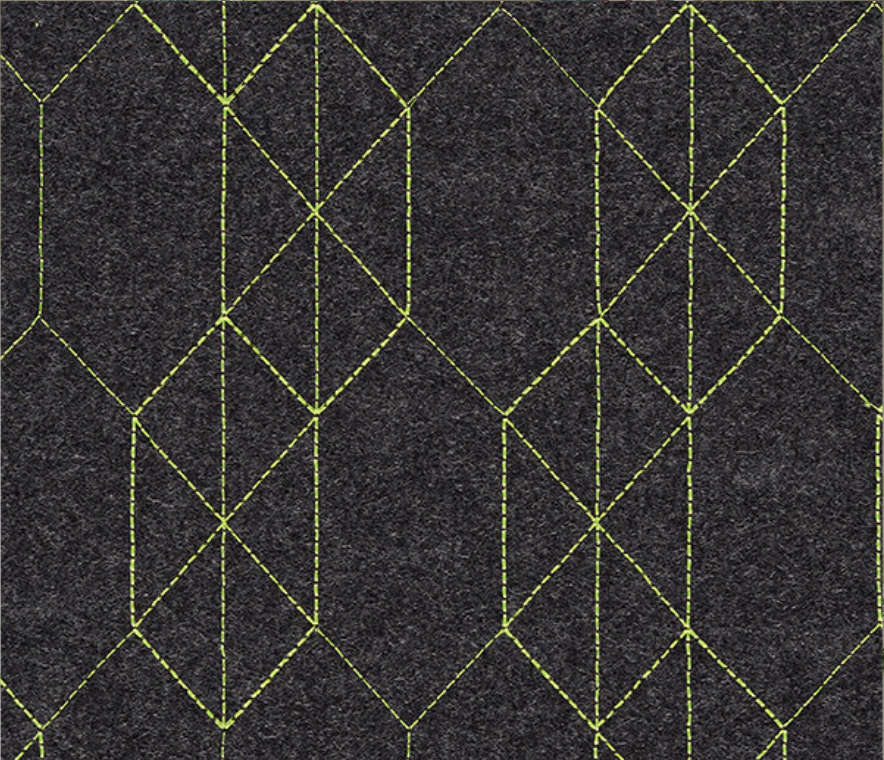 BRENTANO
Long lasting and durable are some of the key features Brentano. The performance is how they demand the highest standards when it comes to weave structure, color fastness, fire retardant and fiber characteristics.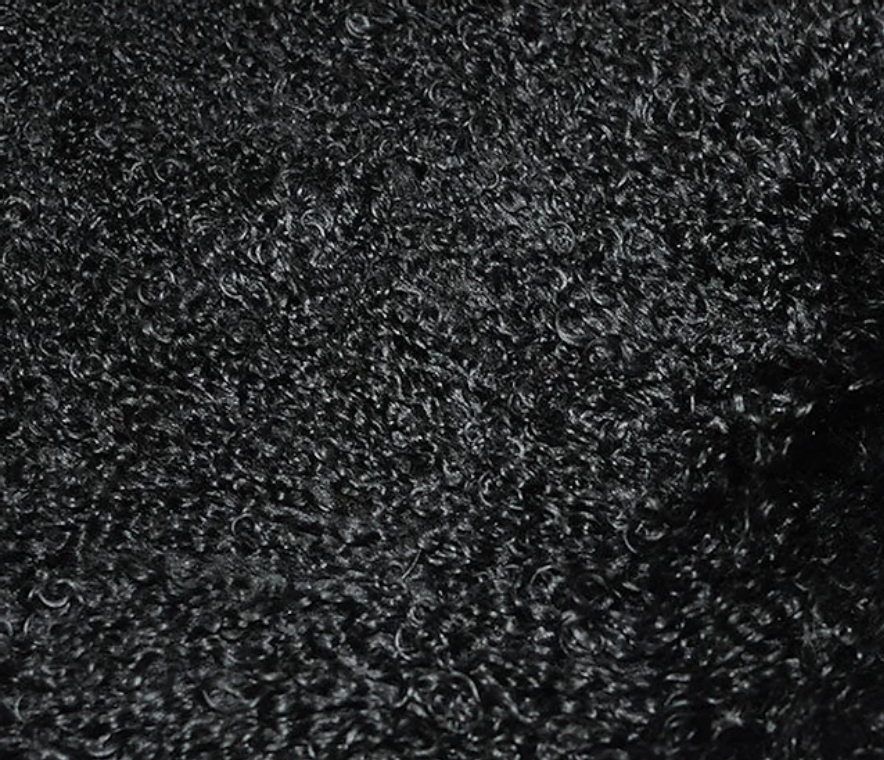 VANVILLE LEATHER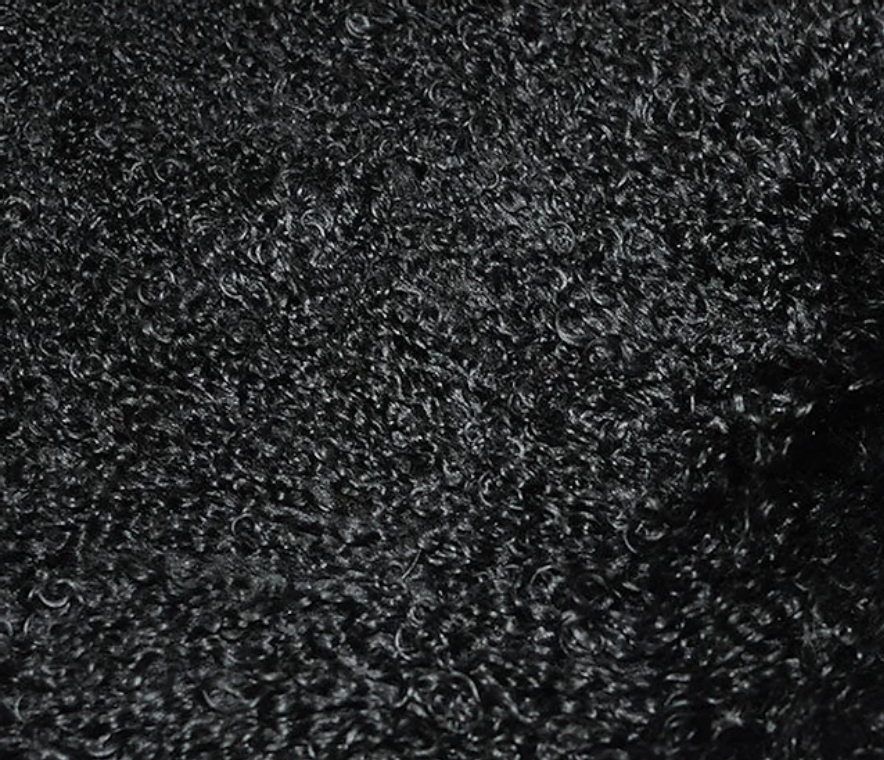 VANVILLE LEATHER
A private company that supplies some of the finest quality upholstery leather hides. All leathers meet flame code requirements.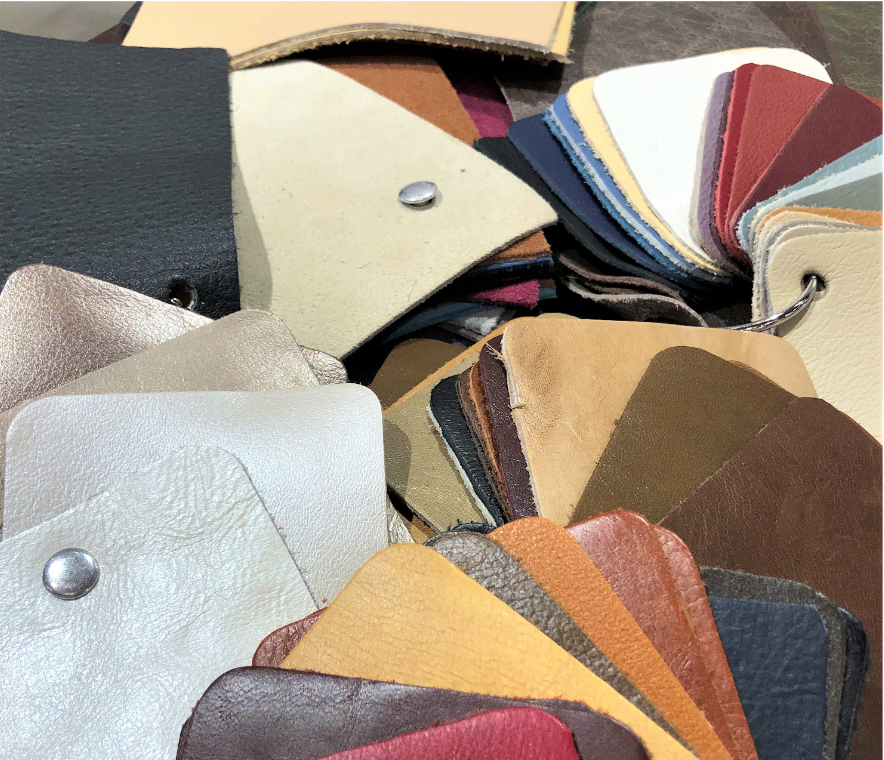 CC Leathers Inc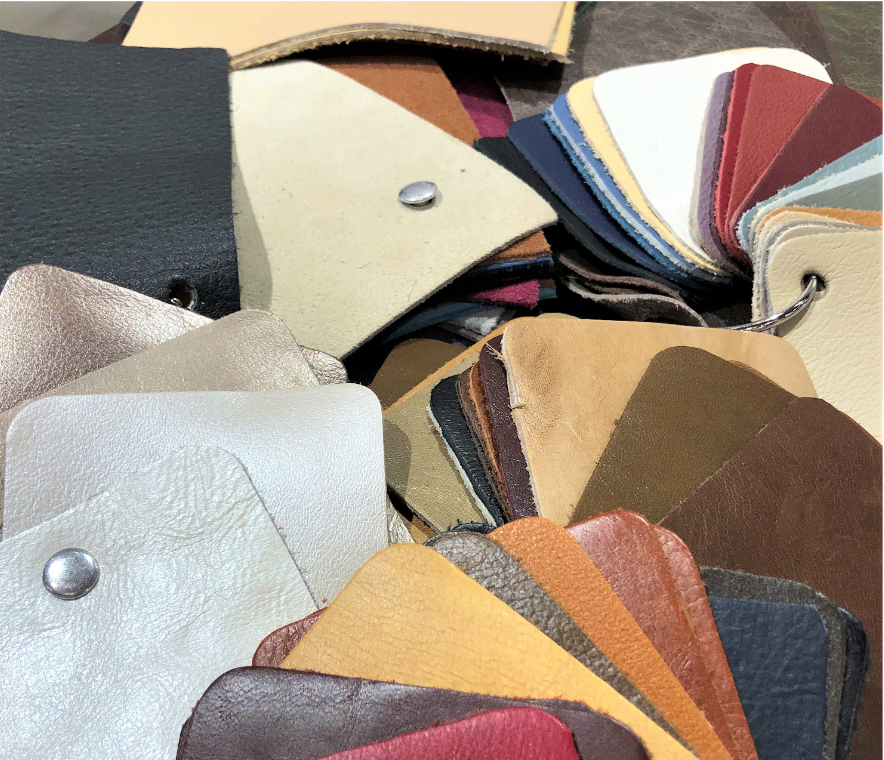 CC Leathers Inc
In addition to numerous top quality conventional finished and unfinished leathers, they also offer unusual waxed, distressed, embossed and exotic leathers, luxurious leather tiles and award-winning vertical treatments for walls.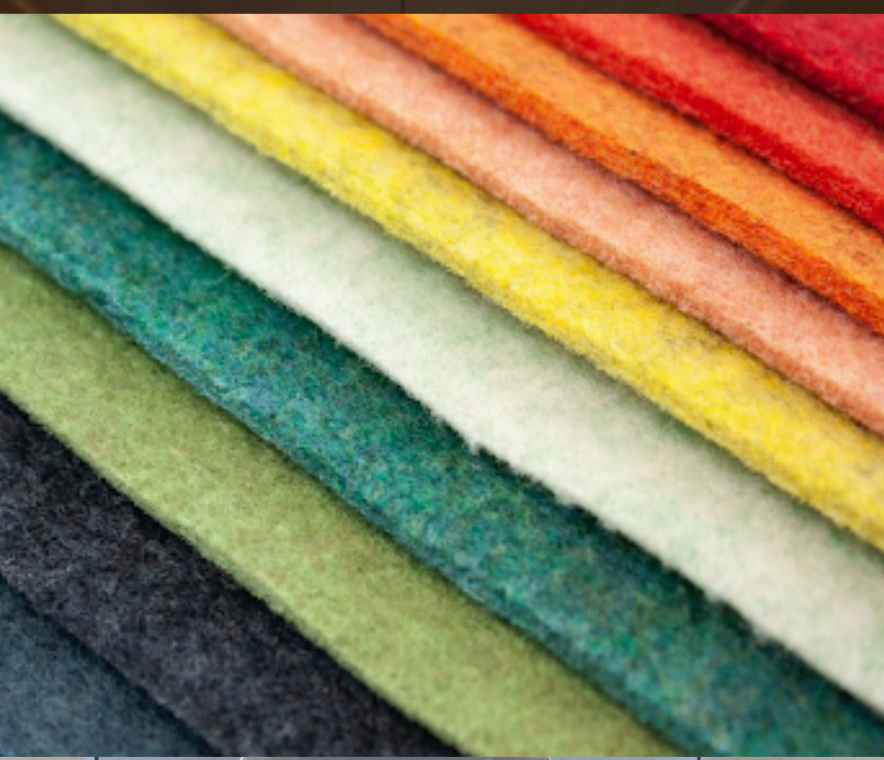 Woeller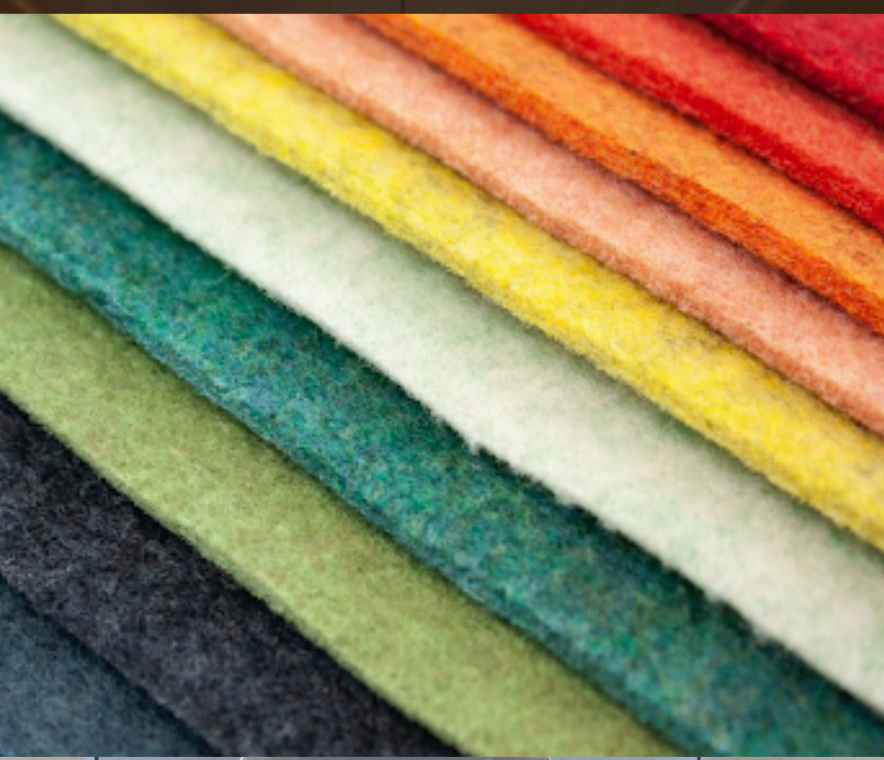 Woeller
Woeller is a premier source of beautiful but affordable, performance textiles and wallcoverings for architects and interior designers in Canada, the United States, and beyond.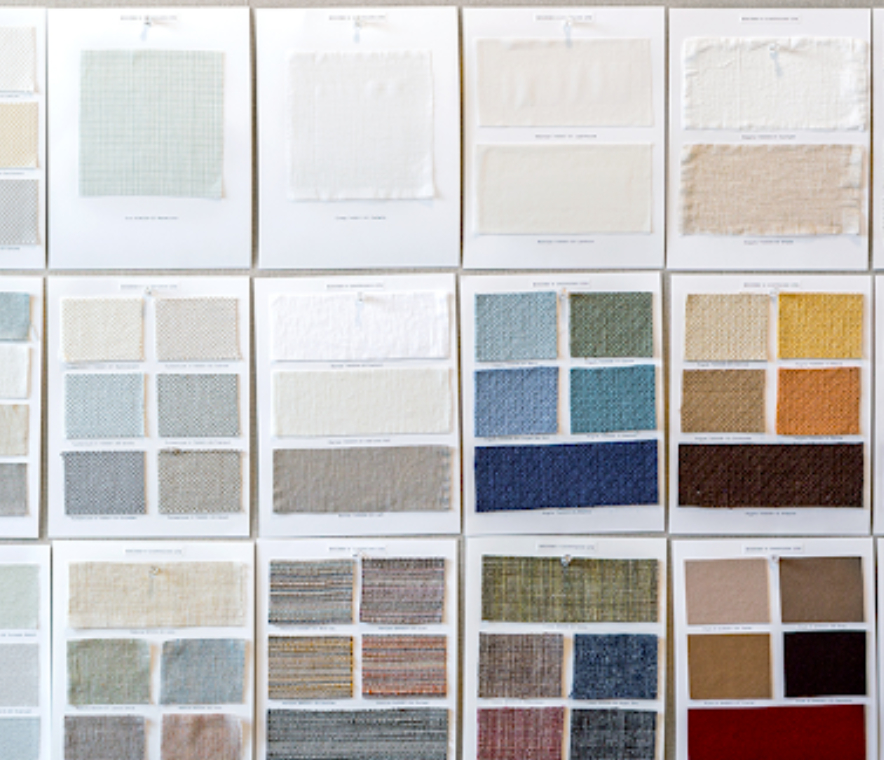 Rogers and Goffigon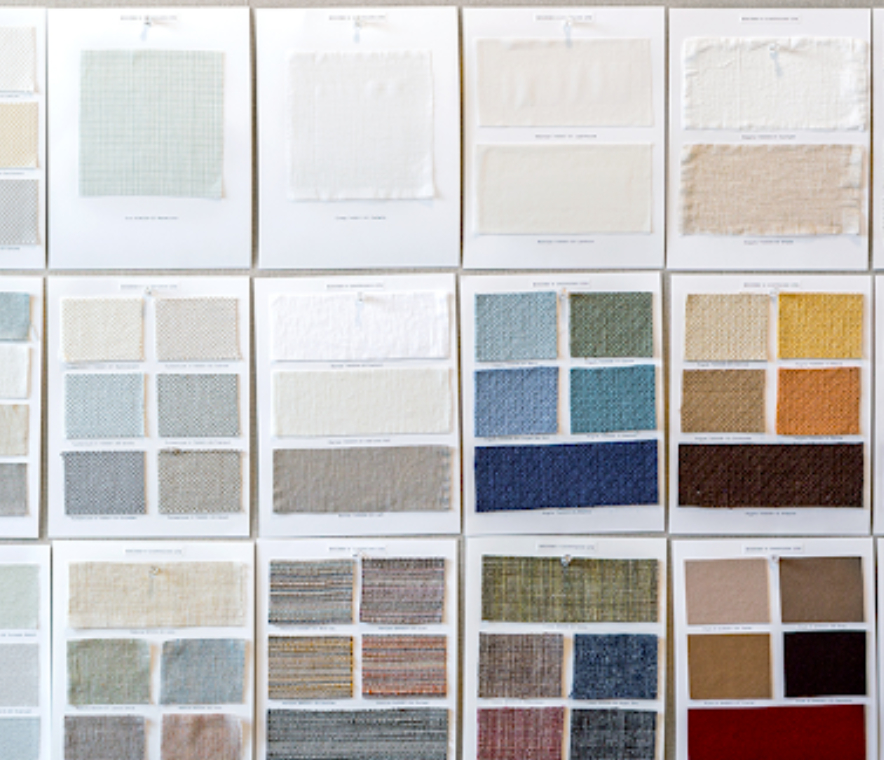 Rogers and Goffigon
The Rogers & Goffigon collection uses pure natural fibers in a spectrum of textures and weights—everything from diaphanous, whisper-sheer linen, cotton, wool and silk to plush velvets and upholstery-weight fabrics.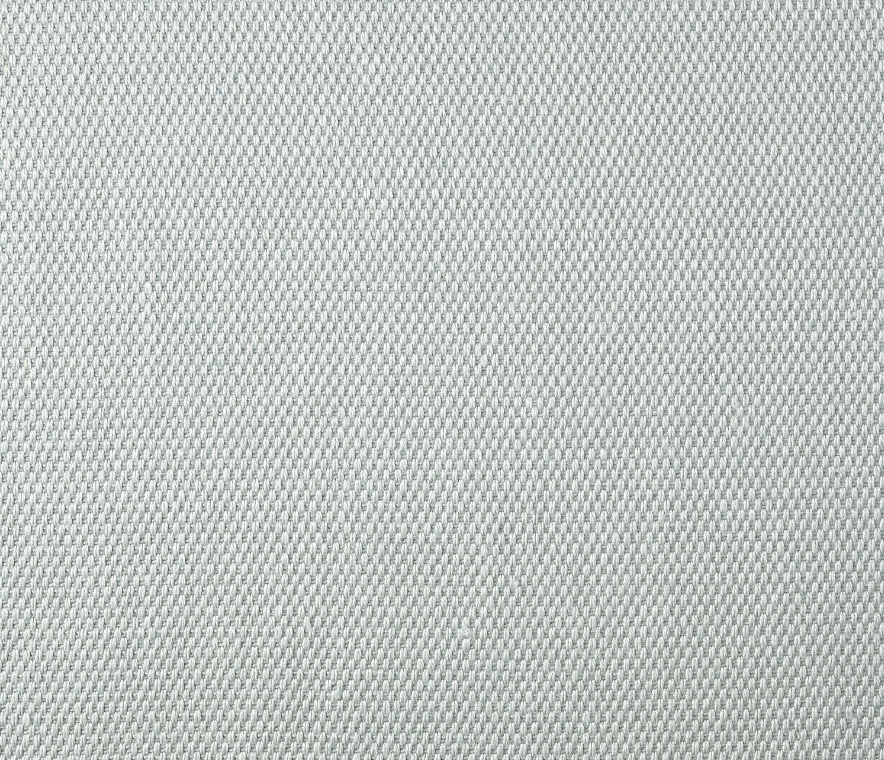 Delaney and Long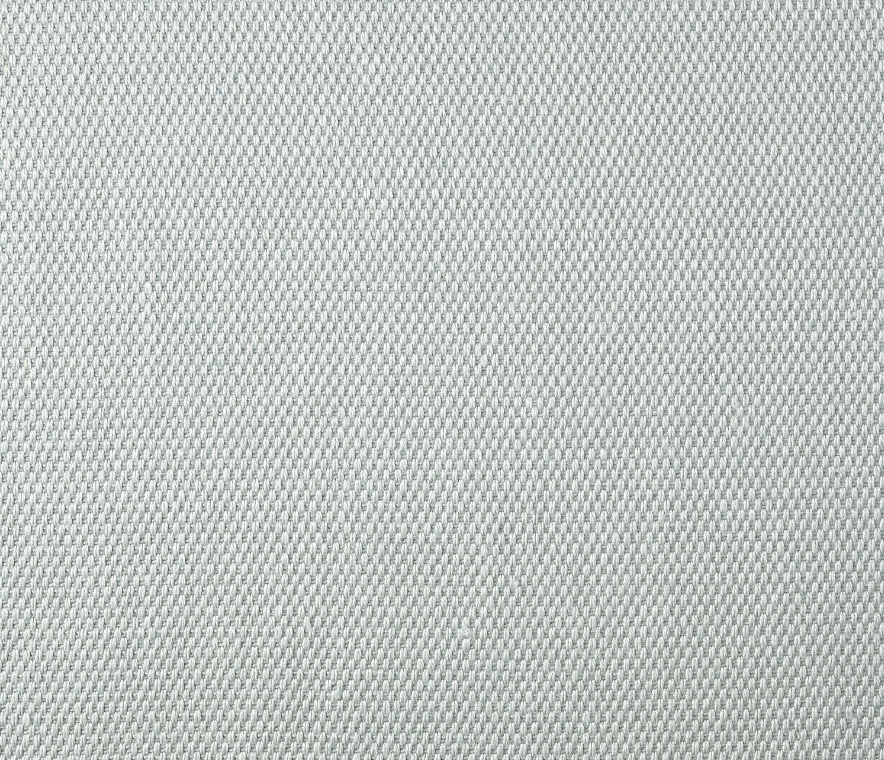 Delaney and Long
DeLany & Long fabrics are marked by a singular approach to color, texture and construction and are developed and produced in collaboration with European specialty mills. Colorways include solids, stripes and textures in a subtle, muted palette.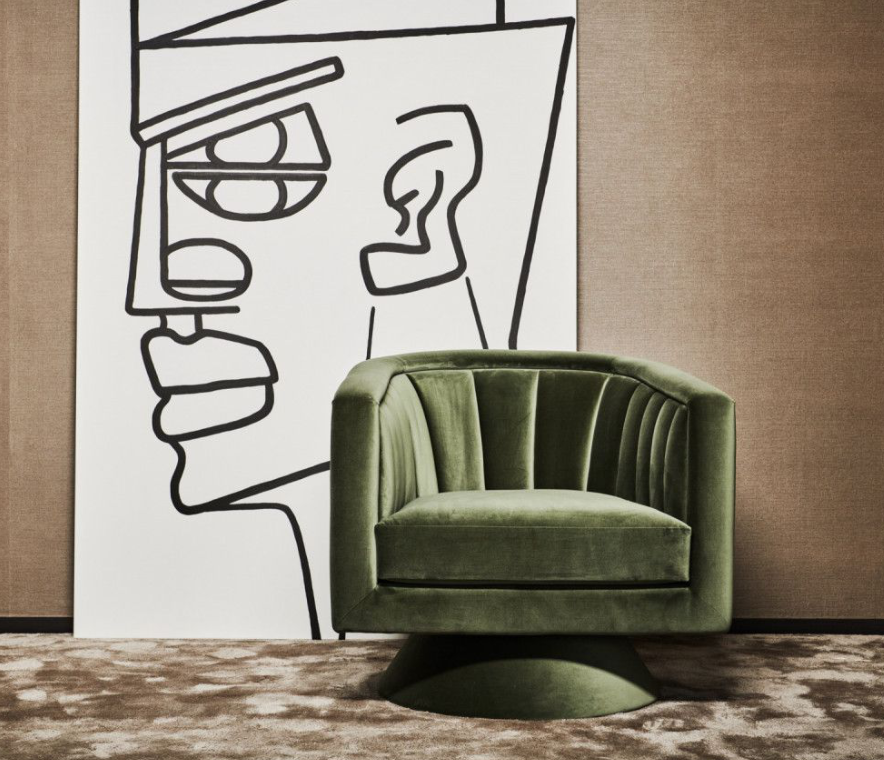 Eric Kuster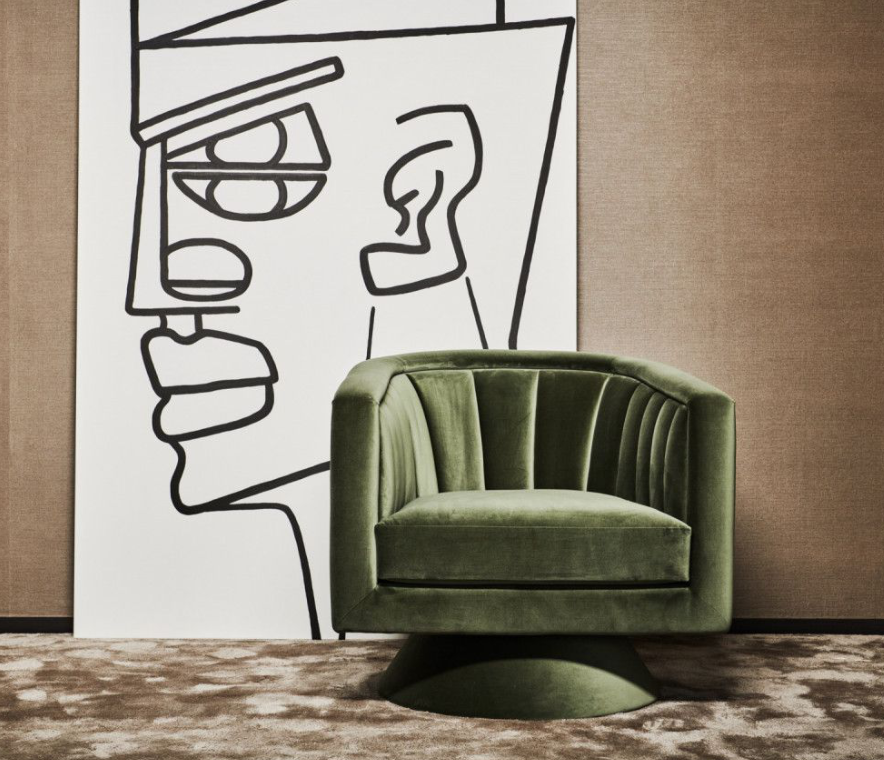 Eric Kuster
Top Dutch interior designer Eric Kuster's own label lives under the marque of Metropolitan Luxury. Highlighting classic linens and soft fabrics.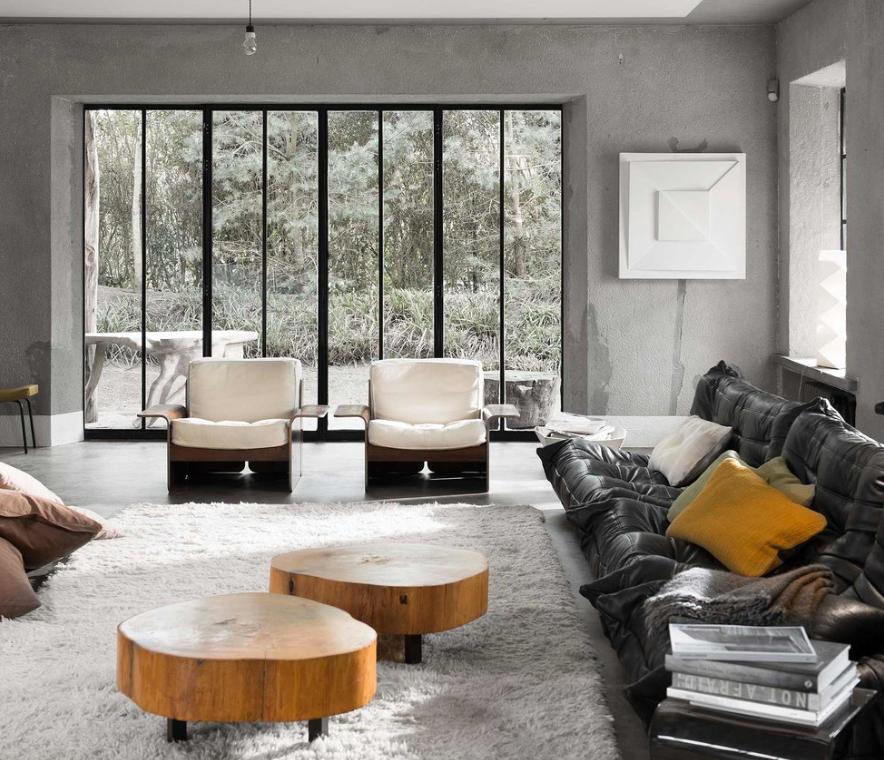 Designs of the time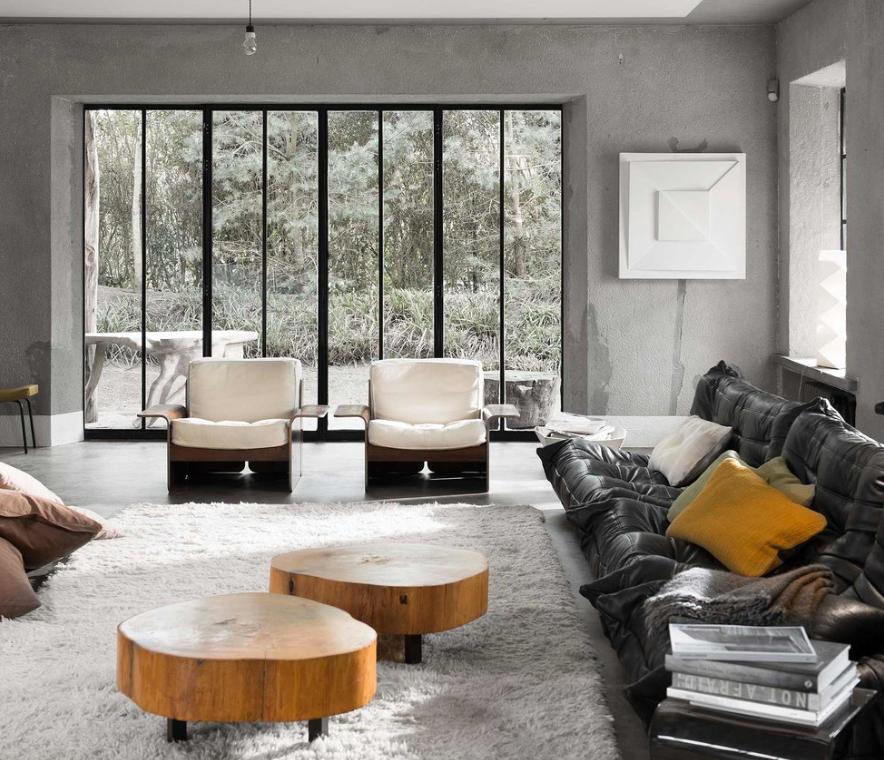 Designs of the time
Their interior textiles embrace a sense of imperfection that compliments a love for untreated materials and a casual, purely natural look through their collections.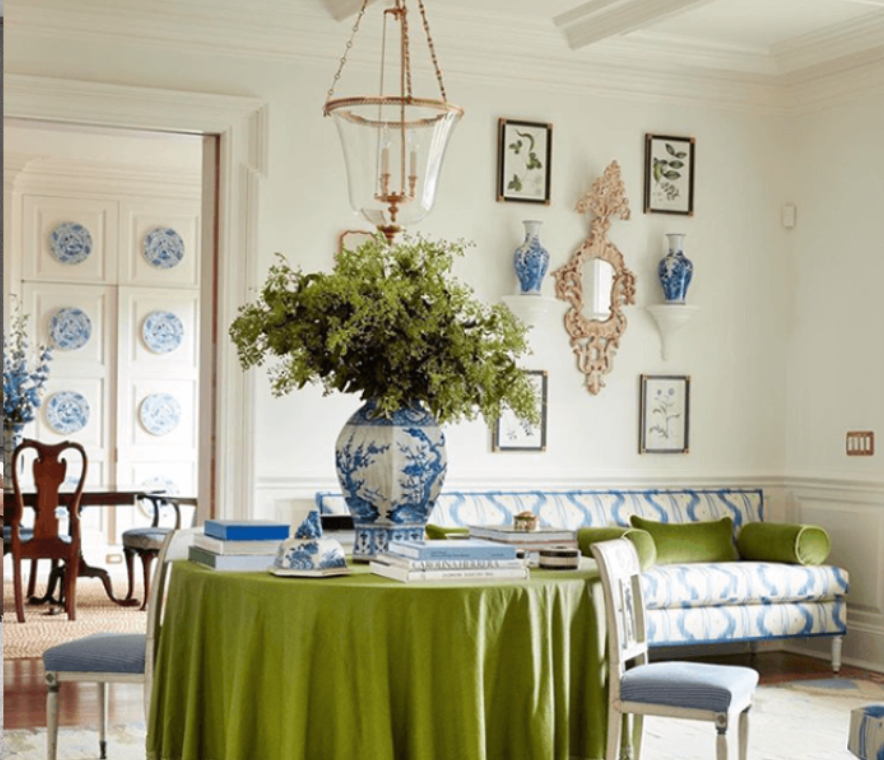 Samuel and Sons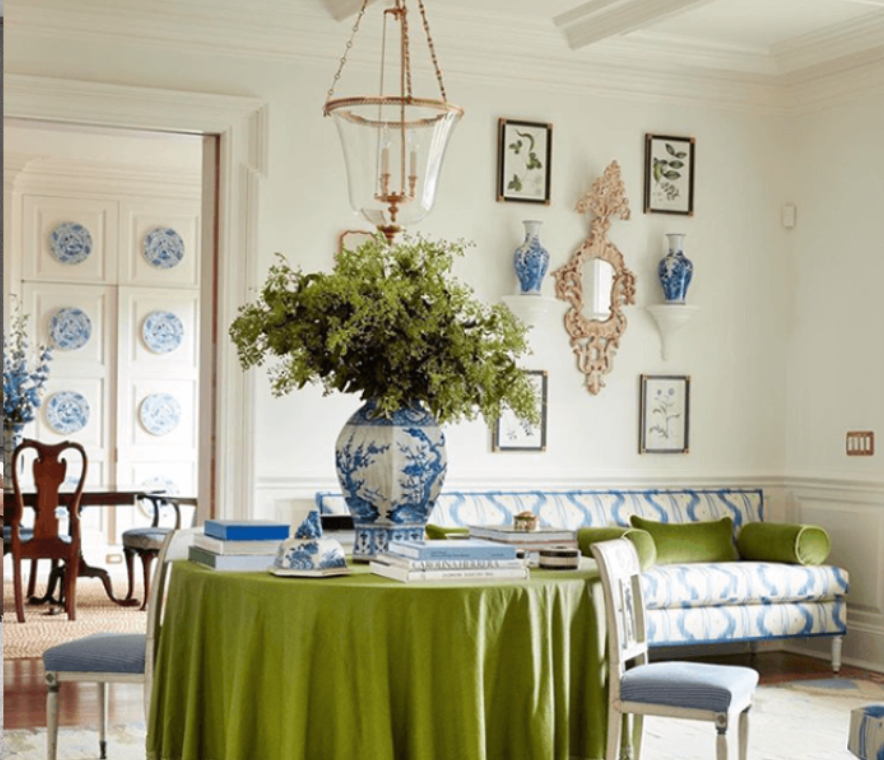 Samuel and Sons
The go-to source for the finest quality trimmings such as tassels, borders, braids, gimp, fringes and more. Featuring exclusive collections with diverse materials such as silk, wool, grass and wood has led to its selection of over 15,000 trims.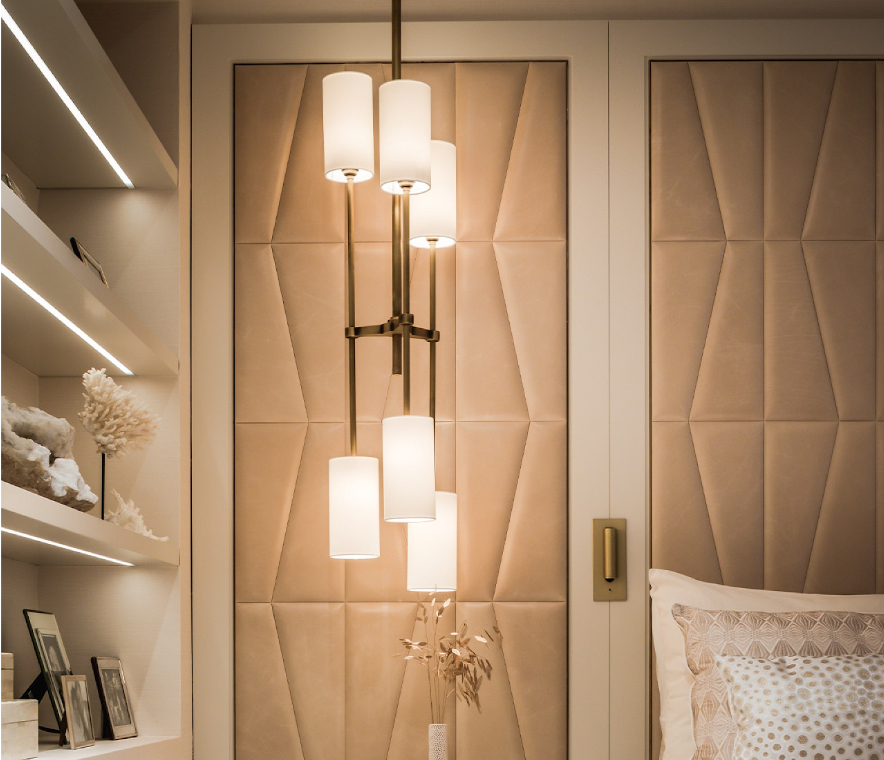 Studioart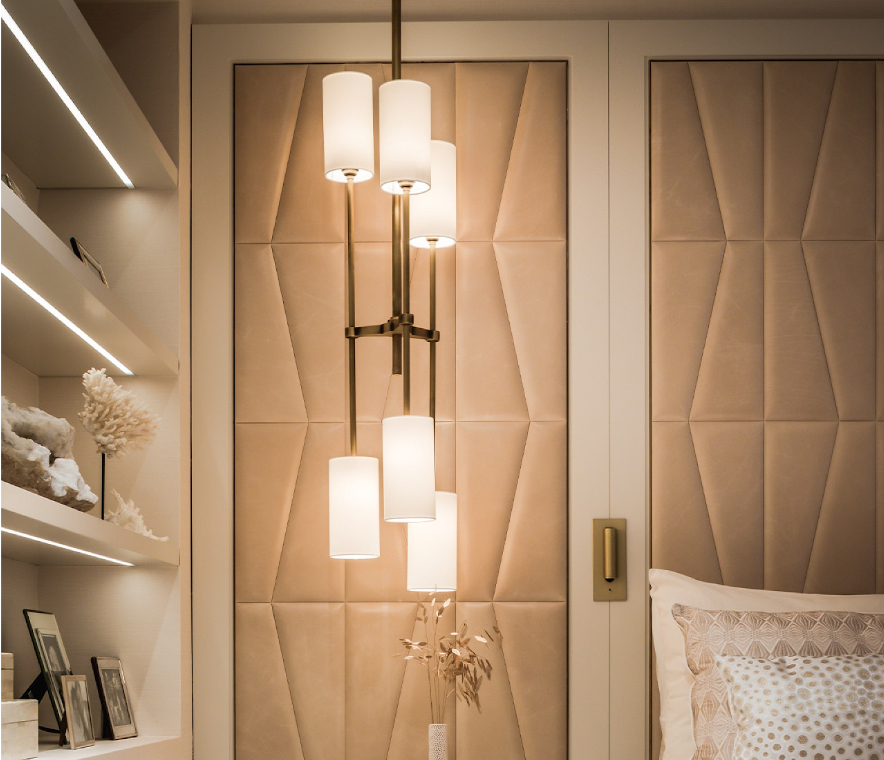 Studioart
With Studioart leather goes beyond the frontiers of the fashion world to become the protagonist of interior design with unique furnishing solutions.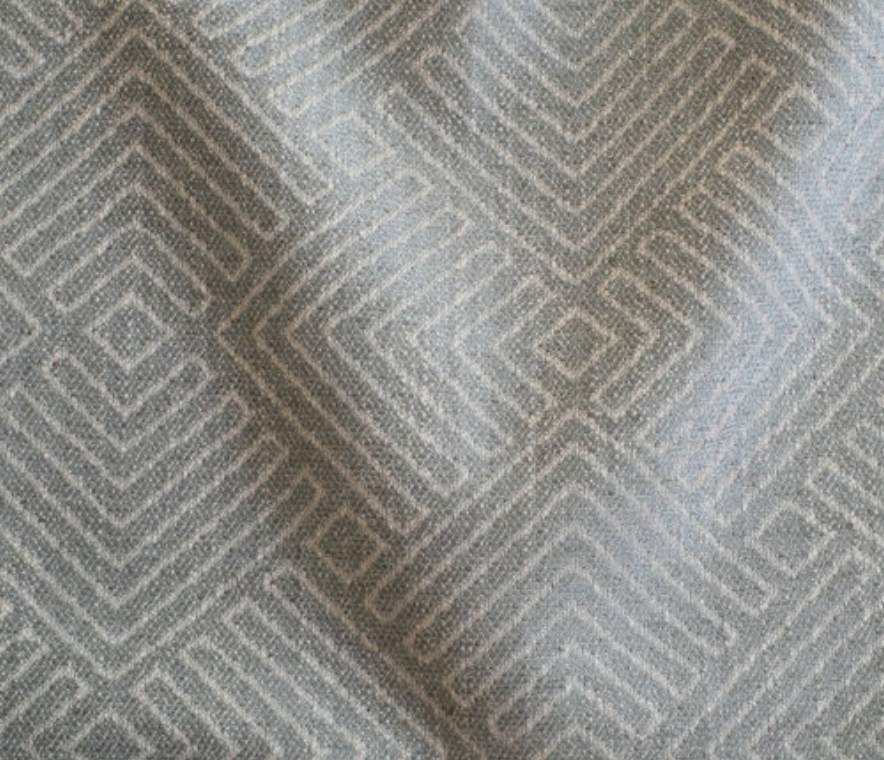 Fret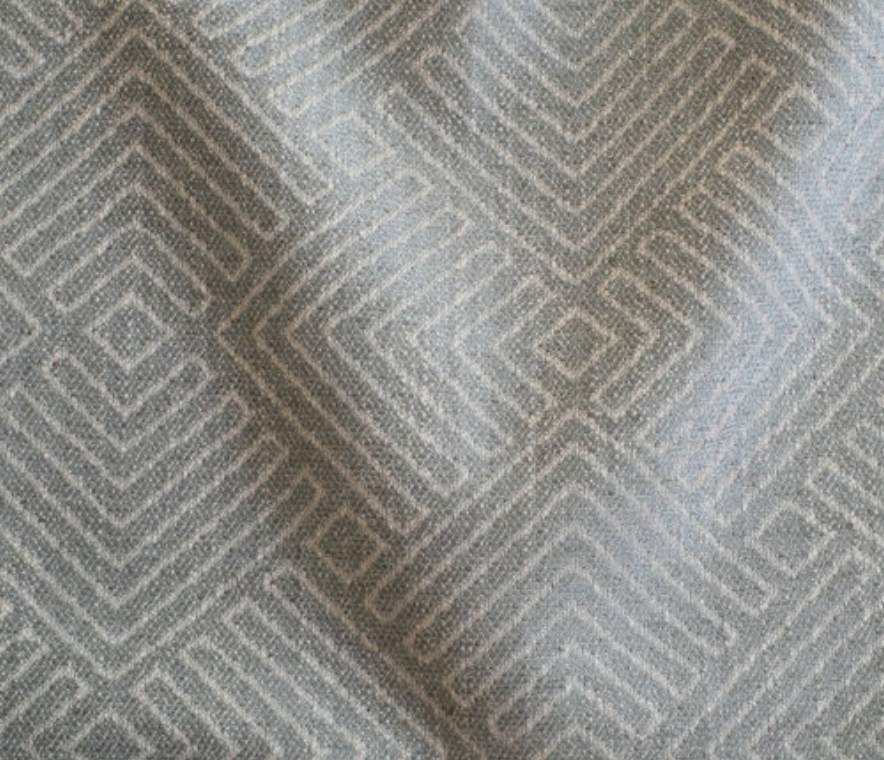 Fret
The focus is an ornamental pattern of small, straight bars intersecting or joining one another, usually at right angles. Featuring quiet and luxury offerings in a trending palette for decorating today's modern interiors.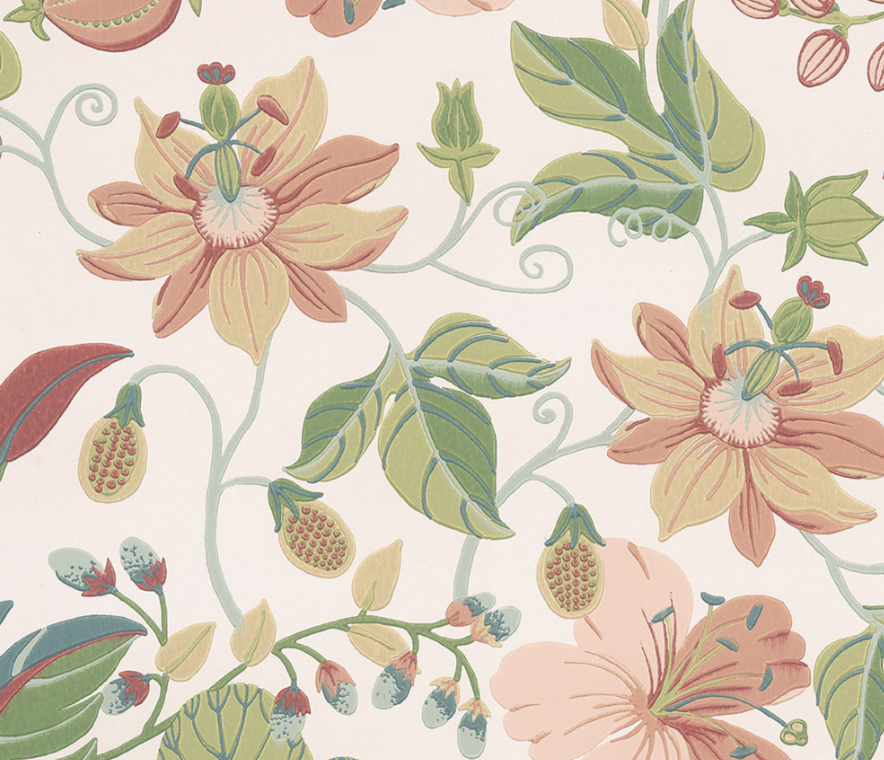 JF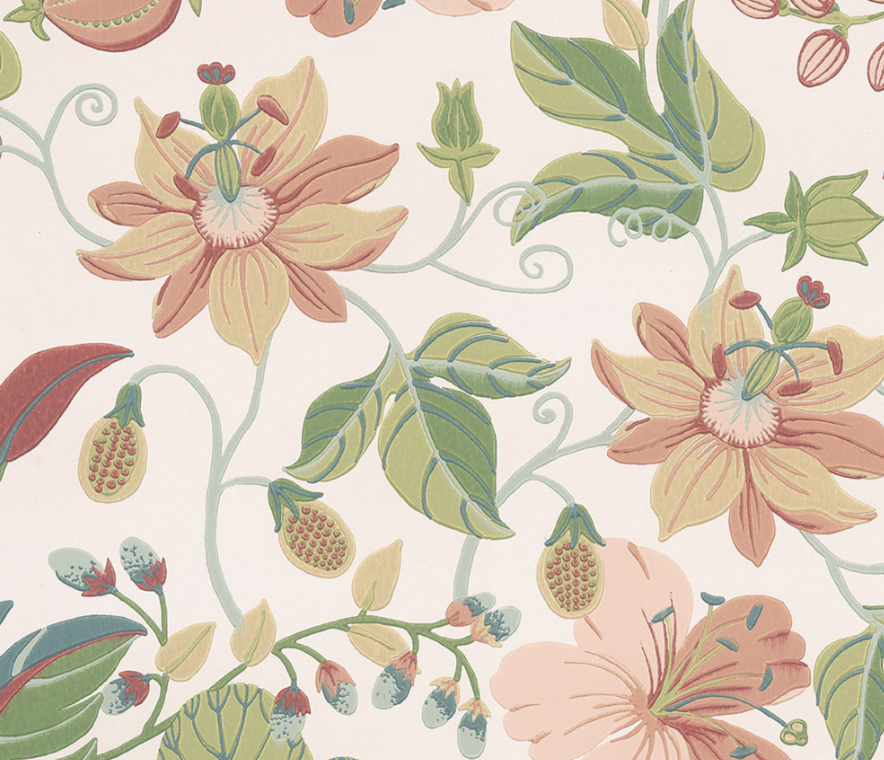 JF
Products that are versatile in form and function, showcasing intricate patterns across a wide range of colours and providing more design possibilities for interiors.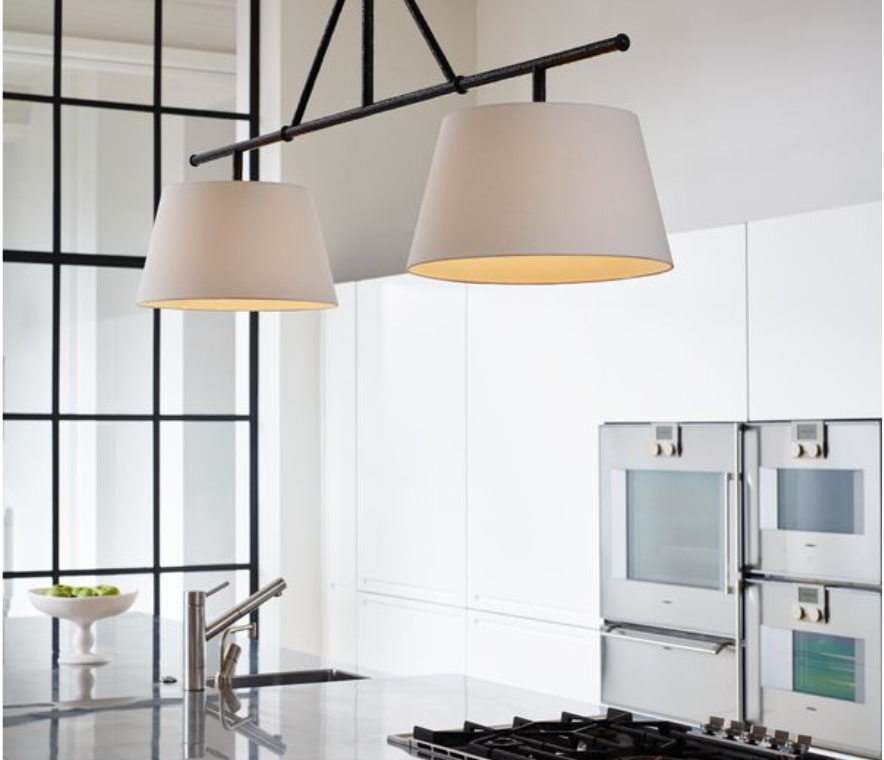 Vaughan Lighting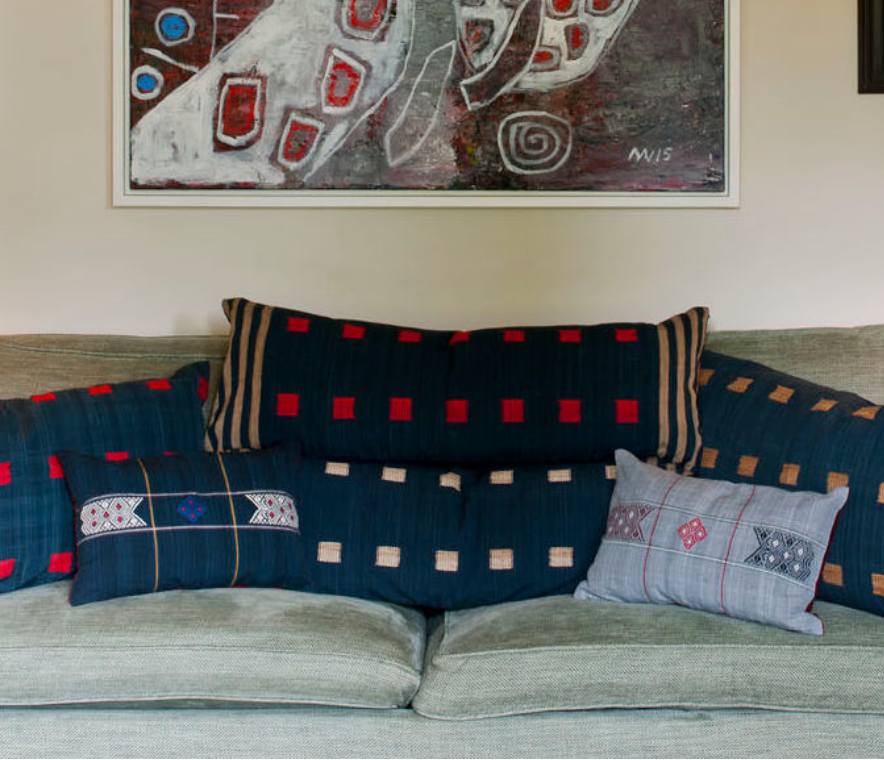 Vaughan Lighting
The Vaughan Collection is renowned for timeless design from the 17th century to modernism, Clean lines, streamlined simplicity and a purity of form define our design philosophy and quality, rarely affected by fleeting trends.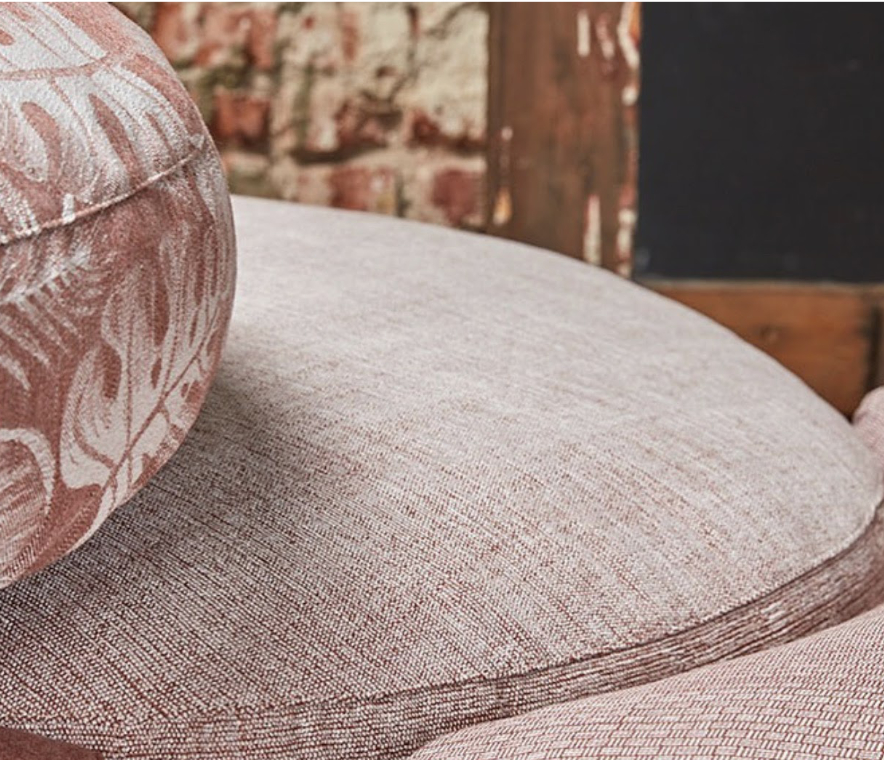 Maria Flora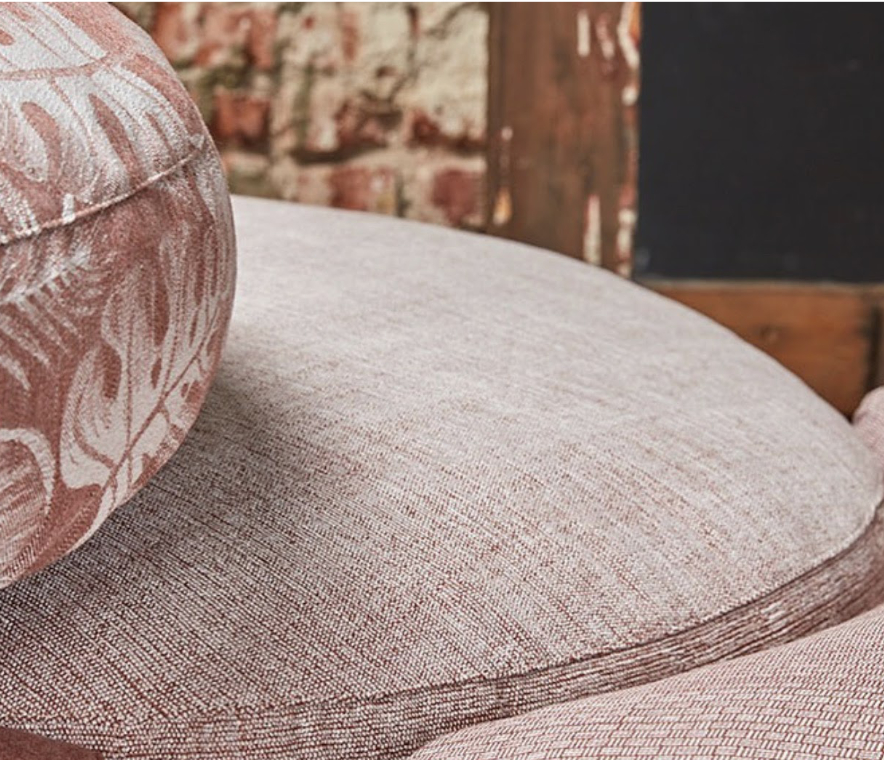 Maria Flora
Exclusively made in Biella, Italy. All of Maria Flora fabrics are solution dyed, milled in Italy and of the highest European standard. Sister company to Filippo Uecher.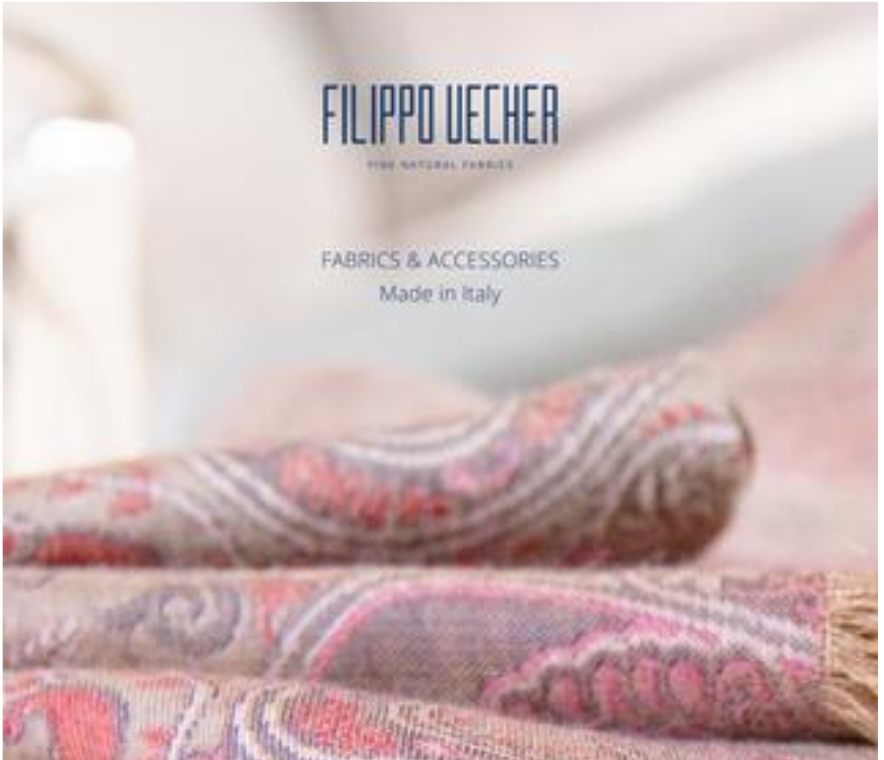 Flippo Uecher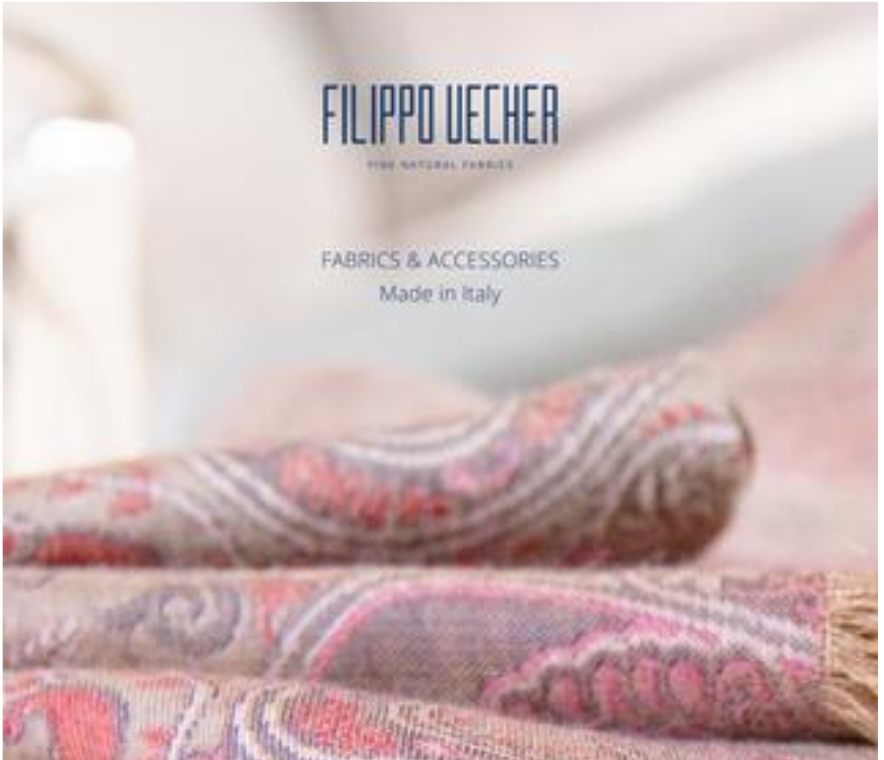 Flippo Uecher
The main components of this line are linens, alpaca, cashmere, and cotton. Representing a largely Indoor/outdoor collection. Milled in Italy and France, affordable and of the highest European standard.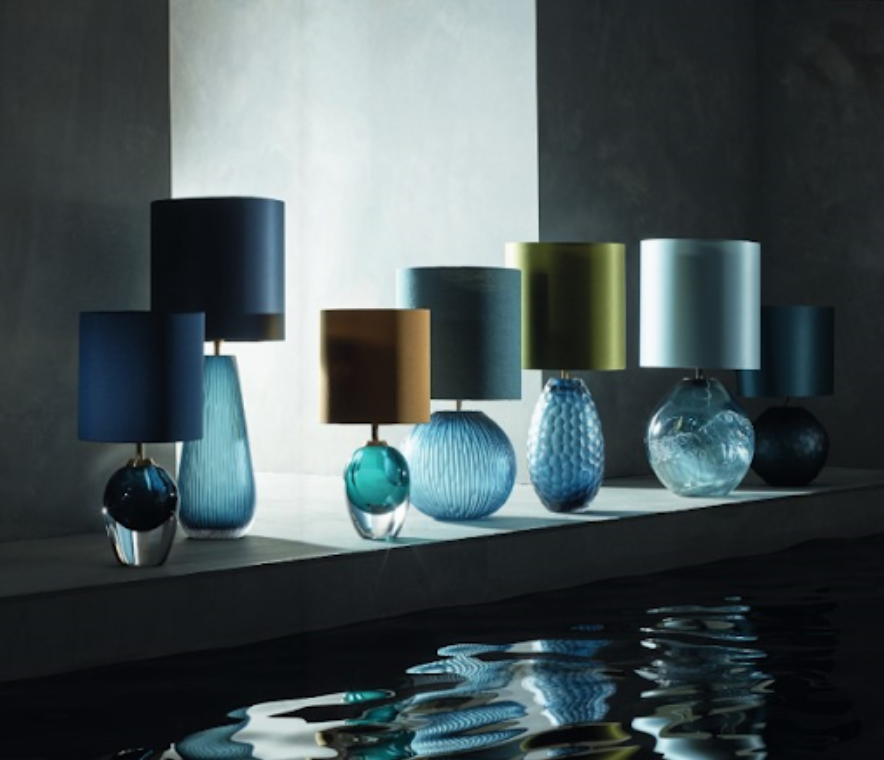 Bella Figura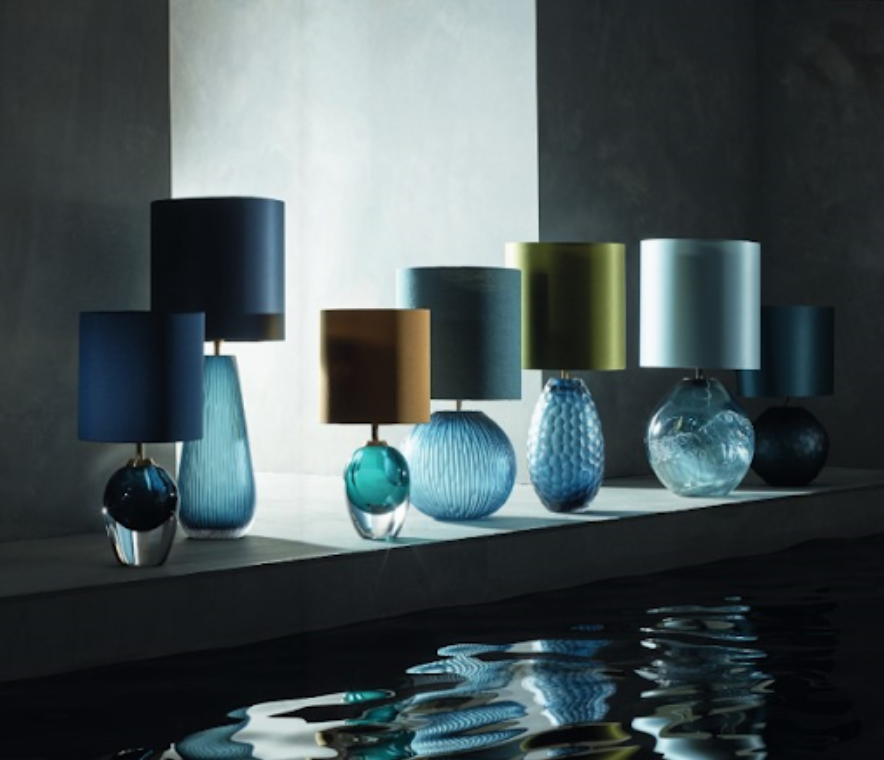 Bella Figura
Hosting a broad variety of product and design from retro to transitional – through to modern and ultra-contemporary.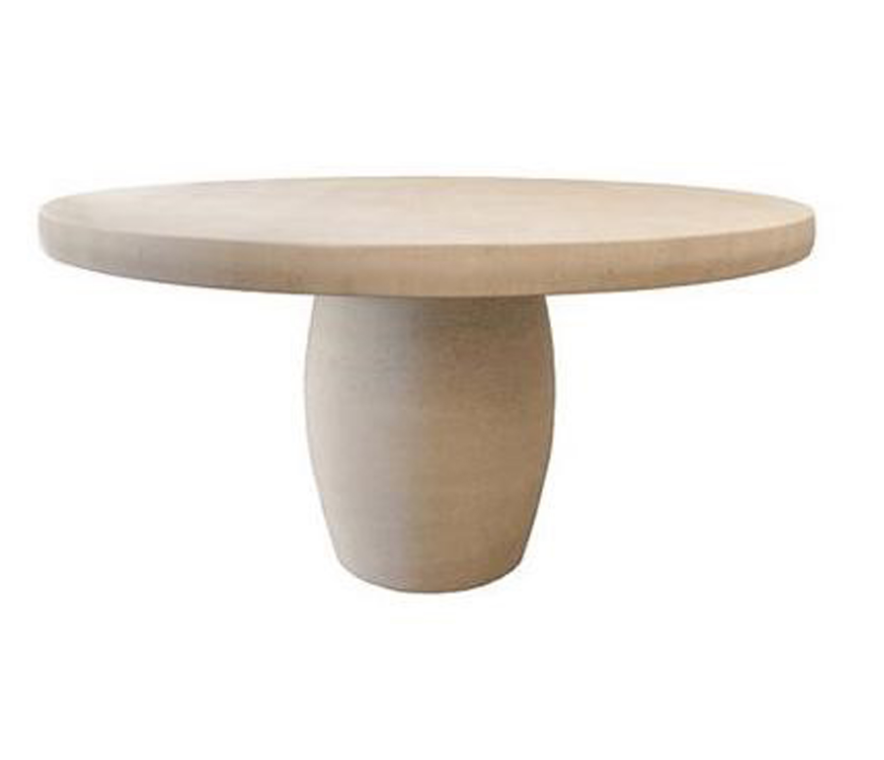 Tatiana Tafur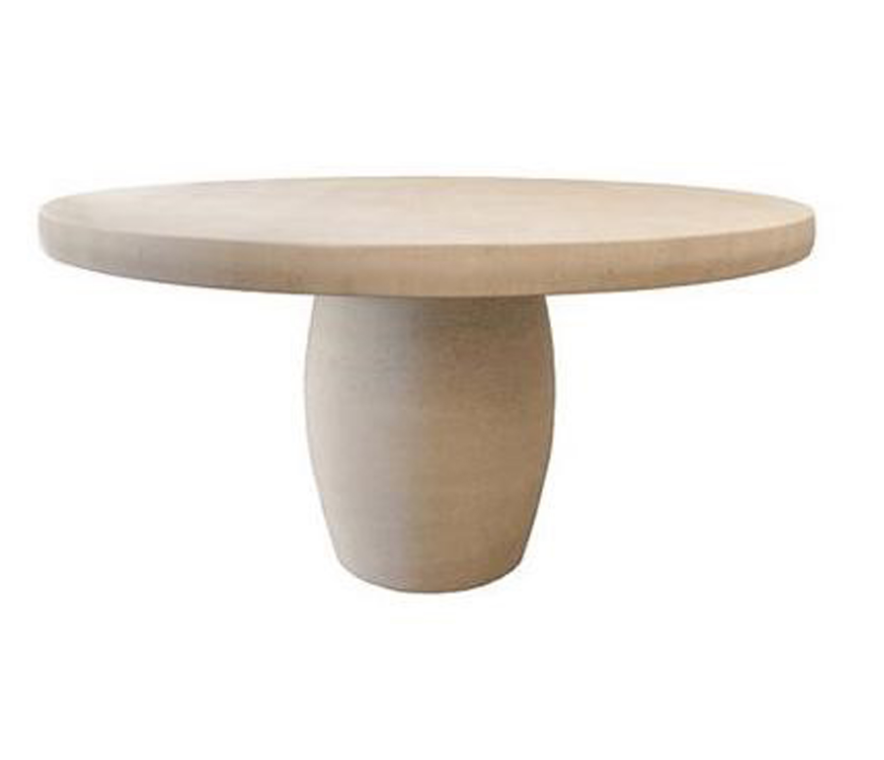 Tatiana Tafur
We exclusively represent their Rugs & Sunshades, as well as their Abaca surface wallpapers.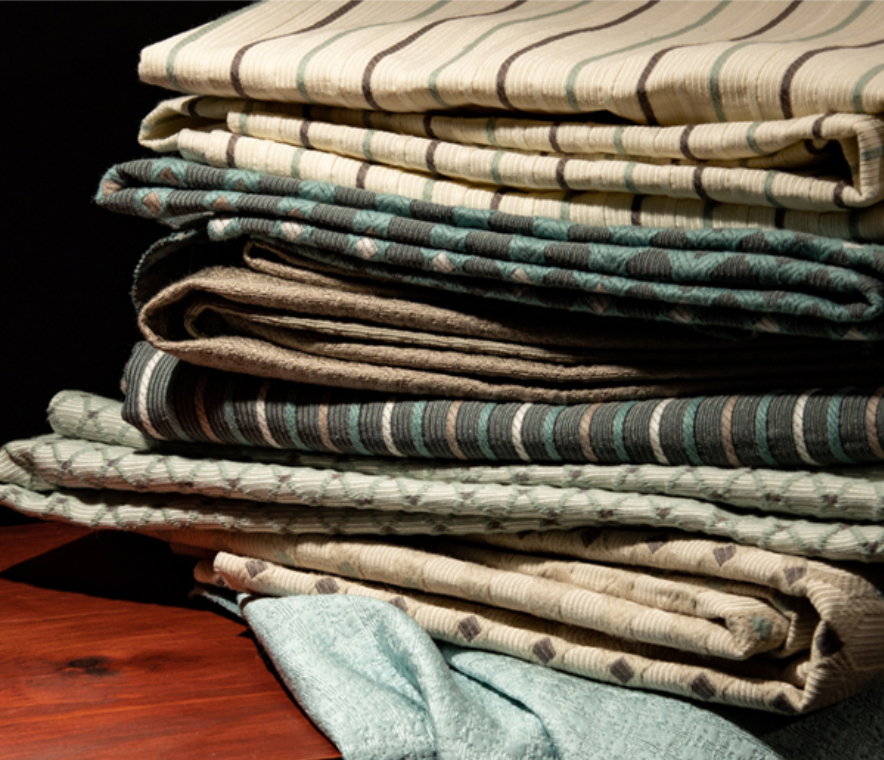 Avant Garde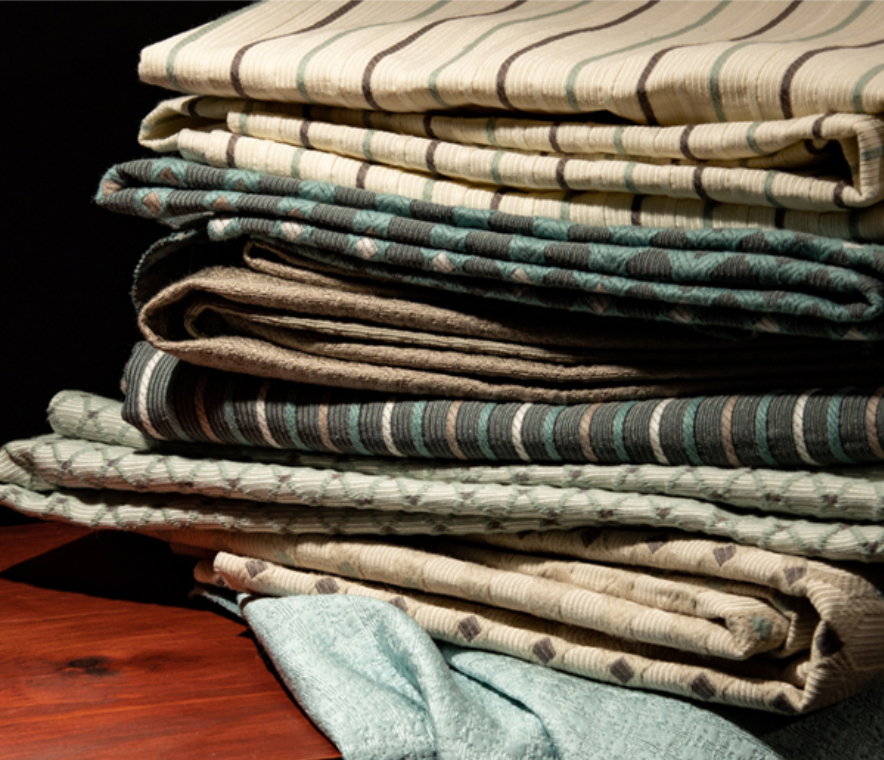 Avant Garde
Thousands of different styles and colors, hundreds of new additions each year, and prices for every budget.